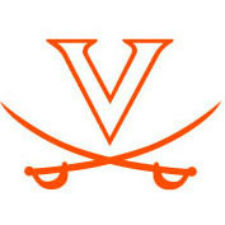 UVa. women's tennis standouts Julia Elbaba (Oyster Bay, N.Y.), Danielle Collins (St. Petersburg, Fla.), Stephanie Nauta (Galveston, Texas) and Rachel Pierson (Princeton, N.J.) have been selected for the 2014 NCAA Individual Championships, held May 21-26 at the Dan Magill Tennis Complex on the campus of the University of Georgia.
Elbaba, Collins and Nauta will compete in the NCAA Singles Championship, and Elbaba and Pierson will compete in the NCAA Doubles Championship.
No. 4 seed Elbaba earns automatic All-America honors for the second straight year as a seeded player in the NCAA Singles Championship. In 2013-14, Elbaba earned All-Atlantic Coast Conference honors for the second straight season with a 29-5 overall record and 17-3 dual mark. Elbaba established UVa women's tennis school records by being ranked as high as No. 3 in singles and No. 3 in doubles this season.
Collins, who earned All-ACC and ACC Championship Most Valuable Player honors, sports a 28-10 overall record and 17-5 dual mark. Collins has posted 13 victories against ranked opponents.
Nauta, who clinched Virginia's first ACC Championship title with a dramatic three-set win over Duke's Hanna Mar, leads the Cavaliers with a 30-6 singles record. Nauta is 20-2 in dual action and has 10 wins against ranked opponents.
Elbaba and Pierson becomes Virginia's first All-America doubles tandem as a No. 5-8 seed. The Virginia tandem is ranked No. 13 in doubles with a 27-10 doubles mark. Elbaba and Pierson captured the ITA Atlantic Region doubles title and advanced to the ITA Indoor Doubles Championship in November. Elbaba and Pierson are 16-2 in tournament action and have five wins against ranked opponents.
Virginia, the No. 3 seed in the NCAA Team Championship, hosts NCAA first and second round action on May 9-10 at the Snyder Tennis Center. The Cavaliers (21-5) meet youngstown state in the first round on May 9 at 1 p.m., with Kentucky and Columbia also competing in the Charlottesville Regional.