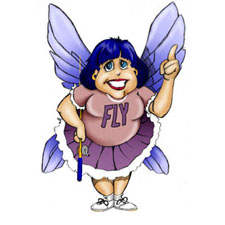 Do you remember those family pot-luck get-togethers we used to have when we were little? Our aunts would cook their traditional family favorites. Our uncles would grill something to go along with all that wonderful food. There was a family rivalry for who could make the best pie! What ever happened to those wonderful family gathering? Did we get too busy?
This afternoon I had the pleasure of spending time with someone else's family! For a couple of weeks, Jack Tinsley has been in our hometown filming what makes living in Transylvania County, North Carolina a special place to live. Jack grew up here. I had the pleasure of choosing to live here in 1994. As the finale of the two weeks of filming, Jack brought his family together for the last part of his film.
I knew back then that this was a great place to visit. When I had the opportunity to move here, I jumped in with my fishing waders. In fact I moved to Transylvania to fly fish. Over half of our county is Pisgah National Forest, The Blue Ridge Parkway, DuPont State Forest and Gorges State Park. From any point in our area you can be sitting by a stream in just a few minutes.
This year we are celebrating our sesquicentennial. Not only is this a great place to live but it is an even better place to work and build a business. Our community is supportive of people who turn their ideas into jobs for our residents. We work together to help one another.
If you are reading this essay from our local newspaper, The Transylvania Times; you are truly blessed to live in our wonderful community. If you are reading this someplace else; then take some time this summer to come join us as we celebrate our 150th anniversary.
If you can't make it to our neck of the woods check your local newspaper and websites to find out what is happening for your family to enjoy. Plan a pot luck get together for your family or better yet one for your neighborhood. The one thing I loved most about today was the music. Get your friends and family to bring their musical instruments. The mountain string band called Crooked Pine played for us today. I used to work for Marion at Earthshine Mountain Lodge and Frank and I worked together at the Brevard Music Center. If you get a chance, check out their music – www.crookedpineband.com. It is music that makes our heart sing!
When you have that pot luck, ask all those wonderful cooks to share the recipes with everyone. Today I watched as these great cooks shared the history of their favorite dish. Many of them had been handed down for generations. I got to share my Heart Attack Baked Beans with the Tinsley Family. They were a big hit! http://www.flylady.net/pages/flycrew_recipes.asp
Have a safe holiday weekend! Please take some time enjoy establishing some family traditions of your own!
For more help getting rid of your CHAOS, check out her website and join her free mentoring group at www.FlyLady.net or her book, Sink Reflections, published by Random House and her New York Times Best Selling book, Body Clutter published by Simon and Schuster. Copyright 2011 Marla Cilley Used by permission in this publication.