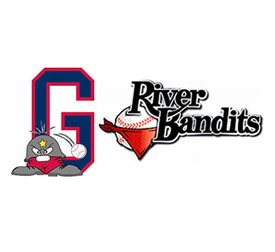 A four-run top of the 12th seemed to give Woodstock one of the wildest games in the 87-year history of the Valley League. But we weren't even close in terms of how wild things were going to get.
Five consecutive two-out walks, the last one drawn by nine-hole hitter Jon Clinard, gave Waynesboro an improbable 15-14 win at Mathers Park Friday night.
Clinard had led off the 12th with a walk off Zachary Tobolowski. Colin Harrington followed with a single, and Chase Worthington flew out to center for the first out of the inning. Drew Turocy picked up his fourth hit of the night with a flare to short left-center that loaded the bases. Grant Fillipitch followed with an RBI fielders choice that scored Clinard and made it 14-11, but left the Generals with two outs.
That's when things got crazy.
Devin Smith walked to reload the bases, and Chase Cowell, a catcher, was summoned in with the River Bandits short on available pitchers to get the final out. Waynesboro reliever Andrew Blackwell, in his second plate appearance of the season, drew a walk to force in a run that made it 14-12. Jared King walked on a 3-2 pitch to draw the Generals to within 14-13. Catcher Alan Stoupa walked to tie the game at 14, leading to another pitching change, with second baseman Foster Dunigan brought in to face Clinard. Dunigan wasn't close on any of his four offerings to Clinard on the walkoff.
The win improves Waynesboro to 18-17 on the season and gives the Generals a three-game playoff-berth cushion between where the Generals are in fifth place and Woodstock and Staunton, an 11-4 loser at Winchester on Friday, are at 15-20 and in a tie for ninth place, with nine games to go in the 2010 regular season.
Blackwell (2-1) picked up the win in relief.
 
 
Story by Chris Graham. Chris can be reached at [email protected].