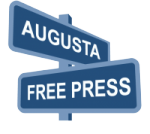 Need help with your marketing strategy or planning a successful event? Join Augusta Free Press at the Power Hour at Panera Bread in Waynesboro for our series of one-hour business classes. Flexible schedule: morning, lunch and evening classes available. Class will start promptly at designated time. Class does not include food. Arrive early to order and enjoy food from panera bread.
Classes are limited to first 25 people – sign up today!
Get a firm grasp on your business strategy: powered by AFP.
Sign up today!
Power Hour: Advertising 101
Nov. 25, Noon
$10 per person
What do you do to get your word out? TV, radio, newspapers, online advertising: there's a lot out there for us to use to promote our businesses, but how do we know we're getting the best bang for our bucks? Augusta Free Press manages marketing campaigns for clients across the U.S. How do we help our clients leverage their ad dollars?
This class covers:
– Identifying your target audience, and targeting your ad dollars appropriately
– Yellow Pages: Does anybody even use them anymore?
– TV/radio: I can't afford them, but can I afford not to be on them?
– Newspapers: Who's reading, and is the cost worth the reward?
– Fitting online advertising (Facebook, Google, website banner ads) into an overall strategy
– The value of guerilla advertising: email newsletters, rack cards, handouts
– Sponsoring events: How to get value from your sponsorship dollars
– Create your own PR: How to get free media from news releases
Power Hour: Event Strategy
Dec. 9, 9AM
$10 per person
Putting on a big event – a concert, a conference, a lecture, live theater – costs a lot of money and a lot of time. Unfortunately, the lesson from the movie "Field of Dreams" – "Build it, and they will come" – doesn't usually apply. A quality event needs a quality marketing plan behind it, or … bad news, NOBODY WILL COME.
This class covers:
– Schedule: How soon before an event do we need to get started?
– Marketing strategy: How much do we need to be willing to put into advertising our event? What advertising platforms (TV, radio, print, online) are best for my particular event?
– Sponsors: Ideas for how to develop marketing partners to help with the costs of your event
– PR: How to leverage media opportunities (TV and radio interviews, newspaper stories) to increase visibility for your event
– How to use social media: And how much is too much?
– Create a buzz: Get people talking about your event weeks and months in advance
– Online ticket sales: Use that buzz to generate early dollars, with ideas for how to incentivize those early purchasers
– VIP: Ideas for creating multiple ticket levels (VIP experiences, etc.)
Free 15-minute consultation! Participants in Augusta Free Press classes can get a free 15-minute phone consultation on their web and marketing needs. Sign up on location after class to get your 15-minute free consultation on the schedule. One complimentary consultation per company or organization.