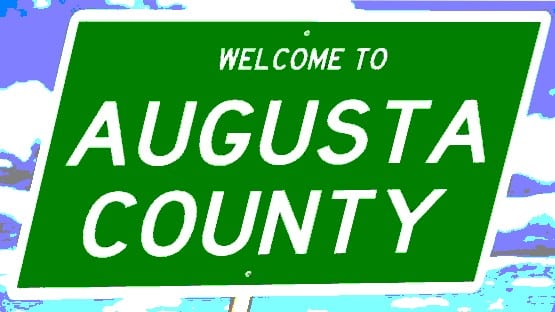 The agenda for the Augusta County Board of Supervisors meeting on Wednesday doesn't tell us that there will be a discussion of the board's Aug. 2 request for custody and control of Scott Seaton's recordings of two-plus years of closed sessions.
This is typical for this BOS; transparency is not among its priorities.
But almost certainly, the matter will be a focal point at this week's meeting for supervisors, who voted 6-0 last week – in Seaton's absence – to request that he turn over what we could call the masters of his closed-session recordings.
I've been getting a nice amount of texts and emails from readers asking me how this matter would seem likely to play out from here.
I say nice because it's nice that people are paying attention to local government.
That's not always the case.
A few scenarios come to mind.
Least likely: Seaton willingly gives over full custody and control of the recordings to the BOS
Seaton has been openly critical of the board's lack of transparency for several months, dating back to the silence over the surprise resignation of Steven Morelli from his South River seat back in March, which we now know, thanks to an open-meeting confirmation from the board's chair, Michael Shull, had to do with unspecified allegations of sexual harassment.
Seaton has also been at odds with fellow supervisors and the county's top staff over the lack of attention to the county code regarding fees assessed to local residents whose pets have ended up at the regional animal shelter.
I'd be shocked if a guy who has been fighting the good fight for transparency dating back several months would just up and hand over the recordings, when he clearly, by law, doesn't have to.
Most likely: Seaton resists the request, and the matter goes to court
This, of course, doesn't play out to an endgame tomorrow night, but what I think happens is, Seaton responds to the BOS request from last week by saying, in effect, take me to court.
He's hinted to taking that approach already, so I'm not talking out of school here.
Then we see how quickly the county attorney has a suit ready to file in the circuit court.
My guess is, he's ready to be there first thing Thursday morning.
What happens if it goes to court?
The experts seem to think that Virginia law won't require Seaton to hand over full custody and control of his recordings.
Megan Rhyne, the executive director of the Virginia Coalition for Open Government, for instance, points out that the county has a right, under FOIA, to request copies of the recordings, as does anyone else – members of the local media, local citizens.
But ultimately, the recordings are the property of Seaton.
And as Seaton himself has noted, since the recordings are records of official government business, he is bound by FOIA law to maintain the records, i.e. not destroy them.
And because they are official records of government business, he can, largely, do with them as he wishes, in terms of sharing the contents with the public, absent certain restrictions in FOIA regarding matters that would have to do directly with county employees and discussions of potential economic development.
What about that March 20 closed meeting?
This one seems to be the crux of what the fight between the six and the seventh, Seaton, is over.
The BOS voted last month to censure Seaton, apparently over his communications with the local media ahead of the March 20 staff briefing at which Morelli's resignation was submitted and then accepted by the board.
Seaton has admitted that he reached out to local media organizations to let them know that they should pay attention to the staff briefing, because there would be something newsworthy coming out of it.
This, according to the six, was a breach of protocol on the part of Seaton, a leak, the six have claimed, of private county business.
It was anything but that, of course, and the response from the six has resulted in a bit of Streisand effect here, my implication there being, if they'd just let it slide and moved on, we wouldn't still be talking, five months later, about the Morelli resignation, and honestly, we probably wouldn't be paying any attention at all right now to what's going on in county government.
But here we are.
I doubt I'm the only one to have done this, but I've got a FOIA request in to Seaton for a copy of the recording of that March 20 closed session.
The ball is in Seaton's court there in terms of the transparency push he's been making.
If we're able to get our hands on that recording, we'll know what the six apparently don't want us to know about the Morelli resignation and whatever else was discussed that day behind closed doors.
We wouldn't be where we are if the six hadn't just let things in, and then let them go.