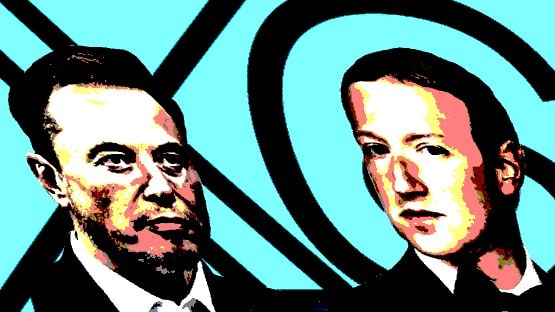 Remember when Elon Musk, the nepo baby Twitter guy, challenged Mark Zuckerberg, of Facebook/Meta fame/infamy, to a cage fight?
Wasn't that long ago.
Promised to wipe the floor with him.
He's looking for an out.
"I spent 3 hours in an MRI machine on Monday. Bottom line is that my C5/C6 fusion is solid, so not an issue. However, there is a problem with my right shoulder blade rubbing against my ribs, which requires minor surgery. Recovery will only take a few months."
This was Musk on Twitter, X, whatever, on Friday.
Pardon the use of the antiquated, sexualized term here, but … pussy.
Musk, a fat blob, no doubt expected Zuckerberg, a skinny nerd who actually trains in MMA, to ignore his challenge, which would allow Musk to claim victory without having to lift one of his fleshy fingers.
Now he's claiming to have a boo-boo, which not only kicks the can down the road a "few months," but he can hope, I dunno, that maybe the world will come to an end before his status as tech's biggest cuck is revealed for all to see.