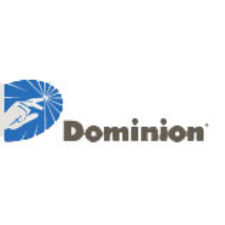 Four Dominion interns are winners of the Dominion Student Veteran Service Award. Each will receive $5,000 recognizing his or her service to the United States and to Dominion.
The award was established to support and honor students who interned at Dominion this past summer and are active military, veterans or retired military. Dominion values recognizing these student employees for their commitment to excellence demonstrated through serving in the military and pursuing higher education.
"Dominion is proud to rank among the top employers in the nation for its commitment to helping veterans and their families make a smooth transition from service to the civilian workforce," said Shannon Venable, vice president of Staffing & Diversity. "This award is just a small gesture to show support for our interns and co-ops who have served. We wish them the best of luck as they return to school this fall."
The award recipients are:
Eric Gonzalez of Norfolk, Va., who served as an aviation electrician's mate from 2007 to 2012 and was last stationed in San Diego. He is earning a degree in electrical engineering at Old Dominion University. Gonzales was an intern in the Eastern Regional Operations Center in Norfolk.
Marshall Lewis of Chesterfield, Va., who has served with the U.S. Marine Corps 4th Combat Engineer Battalion Bravo Company in Roanoke, Va., since October 2009. He is earning a degree in computer science with a concentration in security at John Tyler Community College. Lewis was an intern in the Internet Technology Network Risk Operations department in Richmond.
Sarah J. Maxwell of Calaveras County, Calif., who joined the U.S. Army in 2001 and served for 10 years as a generator mechanic and military police. She is earning a degree in environmental studies with an emphasis in fish and wildlife management at American Military University. Maxwell was an intern in the Distribution Forestry department in Norfolk.
Stanley Thomas of Orange County, Fla., who served as a generator mechanic in the U.S. Air Force from 2003 to 2010. He is earning a degree in mechanical engineering at the University of Central Florida. Thomas was an intern in Systems Engineering at Millstone Power Station in Waterford, Conn.