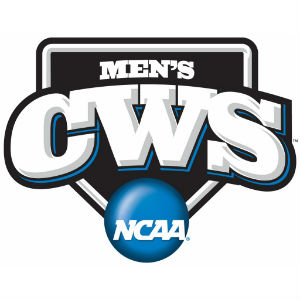 UVA baseball is the Atlanta Braves of the 1990s and early 2000s. Remember those Braves teams? Always in contention for a World Series, division champs every year from 1991-2005, but only taking one world championship, in 1995.
Every year it was something new. Classic Game 7 loss in 1991, a better Toronto Blue Jays team in 1992. The Damn Yankees. The Florida Marlins, who won two World Series as a wild card (1997 and 2003) while in the middle of that period blowing up their roster and rebuilding and doing it all over again.
Those Atlanta teams had two pitchers who will be inducted into the Baseball Hall of Fame this year (Greg Maddux, Tom Glavine), a third who will be (John Smoltz), a position player who is also destined for Cooperstown (Chipper Jones), and a cast of top stars who aren't Hall-worthy, but kept the team at the top of the baseball world for a decade and a half.
But just one world title.
Actually, for UVA baseball to be the Atlanta Braves of college baseball, they still have to win that one national title. As good as the 'Hoos have been, playing this weekend in their fifth Super Regional in six years, the program has been to just two College World Series, in 2009 and 2011, finishing out of the money both of those years.
And after dropping Game 1 of its Super Regional series on Saturday to Maryland, the Cavs are on the brink of another failed run in 2014, a year that saw them ranked #1 in the preseason polls, stay there most of the season, but could very well once again fall short of the final big goal.
The way the Game 1 loss went down was vintage Atlanta Braves, who had the dominant pitching staff of its era, but never could get the consistent big-game efforts out of its future Hall of Famers. For Virginia on Saturday, it was the shortest outing of the season for ace Nathan Kirby, who had lost just once in 2014, on March 22 at Miami, two and a half months ago, but gave up five runs on seven hits in four and two-thirds innings against a light-hitting Maryland team that is looking a bit like those Florida Marlins.
In its first appearance in the Super Regionals, against all the odds, Maryland is in the driver's seat after knocking Kirby around like a rag doll. Virginia, like those Braves teams when Maddux would lose a game in a postseason series, still has its versions of Glavine and Smoltz ready for Games 2 and 3 in the form of Brandon Waddell and Artie Lewicki, but all the pressure is on UVA, not only to even the series on Sunday to get to a deciding Game 3 to be able to finish things out from there, but there is the weight of expectations.
Maryland, like those old Marlins teams, had no expectations this season. As of a couple of weeks ago, it wasn't even a fair bet to pencil the Terps into the 2014 NCAA Tournament. Barely more than a week ago, Maryland trailed ODU 3-1 in the ninth inning of its opening NCAA game, and won with a three-run ninth-inning rally before sweeping two from SEC giant South Carolina to even get to the Super Regional round.
They're playing with house money; Virginia is the house. Another loss in the Super Regional round would make UVA just 1-3 at home in Super Regionals in the past six years. At some point, and it might be this year, the faithful are going to start to realize that the success that they see from their 'Hoos in February, March, April and May means little or nothing, because June is the month that Virginia baseball, like those Atlanta Braves teams every October, choke, and choke big time.
Best-of-three series require one team to get two wins to advance, and Maryland has one win, meaning the series is still on, and really, with UVA playing at home, in front of those faithful, with Waddell and Lewicki in tow, the 'Hoos still have to be the favorites.
But they've been in this situation before. Last year, Virginia faced a heavy underdog Mississippi State team that won Game 1 in Charlottesville by bashing Waddell, then the #1 starter, then repeated the feat in a Game 2 that completed an improbable sweep.
So there's Mississippi State, there's Oklahoma, back in 2010, now maybe Maryland.
What we have to look forward after this is football season. Sigh.