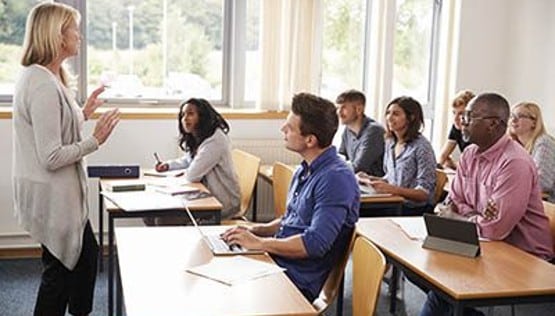 In a commitment to transparency about college costs, Bridgewater College announced today a change in the published tuition price for an undergraduate education.
The college lowered the price for fall 2024 from $40,300 to $15,000 per student to better reflect the true cost of an undergraduate education. The new tuition for all current and new students will take effect at the start of the 2024-2025 academic year.
"A college education is one of the most important investments an individual can make–for economic success and a fuller life. Most private colleges use a high tuition/high discount model in their pricing, setting a high 'sticker price' and then offering deep discounts through financial aid," Bridgewater College President David W. Bushman said. "We believe the published tuition price should reflect the real cost of your education, not be a complicated and confusing pricing strategy."
According to Bridgewater's vice president for enrollment management Michael A. Post, many students and families consider a college's published tuition price when deciding which college to attend.
"By being transparent about the real cost of a Bridgewater education, we are lowering that barrier to access and allowing more students to discover the real value of our educational experience," Post said.
The most recent study by the National Association of College and University Business Officers reveals that tuition discount rates are at an all-time high. Private colleges cut tuition by 56.2 percent on average for first-time undergraduate students.
"The original purpose of tuition discounting was to make higher education affordable to low-income students," Bushman said. "But over time, the practice has resulted in higher and higher tuition sticker prices that bear little resemblance to the actual cost of education. We're now discouraging the many students and families whom the system was designed to attract. Worse yet, at a national level, we're undermining the notion that a college education is worth the price. When students think about Bridgewater, we want them to think about the connections to great mentors, inspiring classmates and life-changing experiences we offer — not a price tag that makes us seem out of reach."