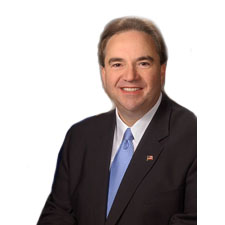 Lt. Gov. Bill Bolling will be the keynote speaker at the 11th annual Virginia Fly Fishing Festival Foundation Dinner on Saturday, April 16, at the midpoint of the two-day festival in Downtown Waynesboro.
Bolling, an avid fly fisherman, has been working with the Department of Game and Inland Fisheries and other outdoors organizations to promote fly fishing in Virginia from the lieutenant governor's office.
"Fishing and other outdoor recreational activities have a very positive economic impact on the Commonwealth, and the lieutenant governor is doing everything he can to help improve Virginia's economy. He also just likes to fish. In fact, he personally fishes in the South River, and knows how important the Fly Fishing Festival is to Waynesboro," said Bolling spokesperson Ibbie Hedrick.
The Foundation Dinner, sponsored by Dominion Resources, is set for 6:30 p.m. at the Waynesboro Country Club. Tickets are $50 per person and include an all-you-can-eat prime rib and chicken buffet, soft drinks, and dessert.
The Virginia Fly Fishing Festival is April 16-17 and features nonstop free lectures and tips on where, when, and how to fly fish in the Old Dominion and across the globe as well as wine-tasting and live music, all on the banks of the South River.
More information on the Festival is available online at www.VaFlyFishingFestival.org.
Story by Chris Graham. Chris can be reached at [email protected].