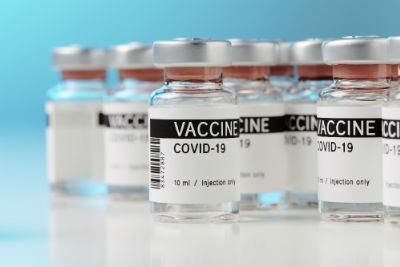 If you live in the City of Charlottesville or the counties of Albemarle, Fluvanna, Greene, Louisa or Nelson and need a COVID-19 vaccine, the process to requesting an appointment has changed effective immediately.
The Blue Ridge Health District is requesting that community members call the Charlottesville/Albemarle Health Department or local health department to make an appointment to ensure proper doses.
"This process has already proven successful at our other local health departments," according to BRHD.
To make an appointment:
Charlottesville/Albemarle County: (434) 972-6269
Fluvanna County: (434) 591-1960
Greene County: (434) 985-2262
Louisa County: (540) 967-3703
Nelson County: (434) 263-8315
Vaccine guidance
Adults ages 65 and older and immunocompromised people can get an additional COVID-19 vaccine dose.
Monovalent (original) COVID-19 mRNA vaccines will no longer be recommended for use in the U.S. Children or adults who wish to be vaccinated but have not received COVID-19 vaccines in the past will now be vaccinated with the bivalent mRNA COVID-19 vaccine.
CDC recommends that everyone ages 6 years and older receive a bivalent mRNA COVID-19 vaccine. Individuals ages 6 years and older who have already received a bivalent mRNA vaccine do not need to take any action unless they are 65 years or older or immunocompromised.
For young children, multiple doses continue to be recommended and will vary by age, vaccine, and which vaccines were previously received.
Health departments have limited vaccine clinics, according to BRHD. Vaccines are available at local healthcare providers, pharmacies and clinics throughout the region.