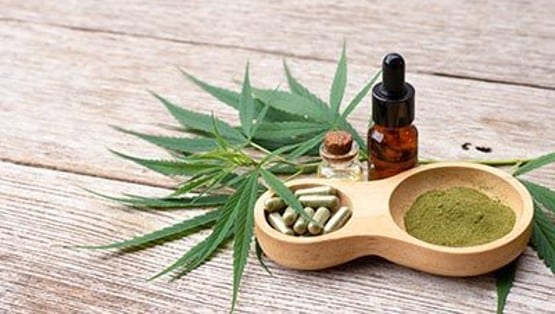 Enforcement actions have been taken against Blackstone Tobacco & Vape Inc. (Blackstone Tobacco) in Blacksburg after the store allegedly sold illegal products containing tetrahydrocannabinol (THC).
Allegedly the products were sold without child-resistant packaging or labeling. The store also sold THC edibles to an underage consumer in violation of the Virginia Consumer Protection Act (VCPA).
"Unregulated, THC products marketed toward children are dangerous and illegal. Virginia is serious about ensuring these edibles do not make it into the hands of underage users," Virginia Attorney General Jason Miyares said. "My Consumer Protection team will continue to enforce the law by cracking down on these illegal, counterfeit products and protect our youth."
In a complaint filed, the case alleges that three individuals 18-and-under experienced adverse reactions to THC-containing edible gummies purchased at Blackstone Tobacco. The complaint also alleges that some or all of the THC-containing products being sold in Blackstone Tobacco's store were not in child-resistant packaging, did not have any labeling indicating that the products contained THC, and may not be sold to consumers under 21 years of age.
The store did not display a list of the ingredients contained in the product, the amount of the product that constituted a single serving, was selling THC products in the shape of an animal, and did not state the total percentage and milligrams of THC included in the product and in each serving.
Miyares announced last June a crackdown on illegal THC products. Then, Virginia law was amended to ban the sale of THC products in packaging designed to resemble protected trademarks, as well as child-friendly products shaped like people, animals, vehicles or fruit. New statutory provisions allow the Office of the Attorney General to pursue legal action against businesses in Virginia that may be selling THC products to underage consumers, without child-resistant packaging or with packaging that would appeal to children. Packaging can also be designed to resemble popular brands of candy and snacks.
The enforcement action brought by Miyares in this case has resulted in a $12,500 settlement. In addition to the monetary relief, Blackstone Tobacco will be required to stop:
selling or offering for sale THC-containing products to consumers under 21;
selling or offering for sale THC-containing products without proper labeling as to the products' contents, and without child-resistant packaging;
manufacturing, offering for sale at retail, or selling at retail industrial hemp extracts or THC-containing products that depict or are in the shape of a human, animal, vehicle, or fruit;
selling or offering for sale any THC-containing products with "copycat" packaging or wrapping (that bears another company's trademark, trade name, famous or other identifying mark or any likeness thereof);
selling or offering for sale any substance that contains a synthetic derivative of THC; and
selling or offering for sale a topical hemp product without a label stating that the product is not intended for human consumption.
The settlement, in the form of an Assurance of Voluntary Compliance, has been filed for approval with the Nottoway County Circuit Court.
Attorney General Miyares' Consumer Protection Section handled this matter on behalf of the Commonwealth, and the investigation was assisted by the Town of Blackstone Police Department.