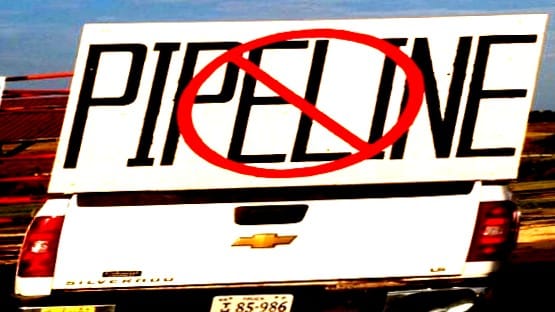 The Fourth Circuit Court of Appeals has capitulated, ruling on Friday in two cases against authorizations issued by agencies to the Mountain Valley Pipeline to dismiss challenges raised by environmental groups.
The U.S. Supreme Court had already dismissed two stays on construction that had been issued by the Fourth Circuit.
The two stays included a stay of construction during pending litigation on the pipeline crossing the Jefferson National Forest and a stay of the biological opinion and incidental take statement under the Endangered Species Act for MVP.
In Friday's ruling, the appeals court sided with MVP's argument that the provision hidden in plain view in the debt-ceiling compromise passed by Congress earlier this summer stripped the court of any jurisdiction over matters related to the pipeline.
Basically, Joe Manchin, who doesn't even want to be a Democrat, but uses his sway within the caucus to extract climate change-hastening political concessions, wins again.
"It is clear to us that the top levers of power in this country do not serve the good of the people of Appalachia, who they have continued to sacrifice for the whims of a corrupt, reckless fossil fuel corporation," said Russell Chisholm, managing director of the Protect Our Water, Heritage, Rights Coalition.
"As wildfires and heatwaves terrorize our global kin, as President Biden spreads misinformation about his climate commitments, we resolve to protect our communities because we can't count on so-called 'leaders' to do so."
Hollow victory for the pipeline peeps there.