Sports
AEW has a loaded 'Dynamite' coming: The backstage drama might outshine it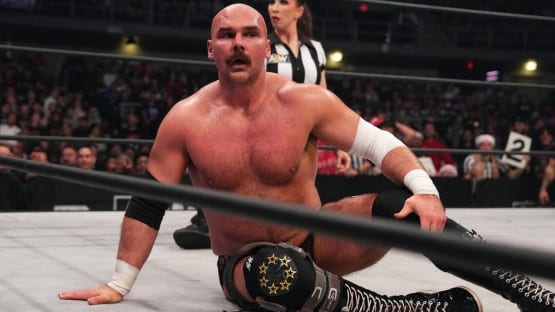 AEW has Ricky Starks-Chris Jericho, Darby Allin-Samoa Joe and Bryan Danielson and MJF advancing their feud set for Wednesday's "Dynamite."
That's a pretty stacked show.
What goes on behind the scenes will still be infinitely more interesting.
Matt and Nick Jackson truther Dave Meltzer is reporting today that the AEW locker room is upset with Dax Harwood, who launched a new podcast last week, and on it, didn't toe the company line on the post-"All Out" melee involving the Young Bucks, Kenny Omega and CM Punk, which you don't do if you don't want to get buried.
Harwood, on the podcast, said the official story that Punk, after blasting the executive vice president wrestlers at a post-event media scrum, attacked the Bucks and Omega, who only fought back to defend themselves, "raised a red flag" with him.
"When it's all said and done, I can't tell you that I know 100 percent of the truth, and I can't tell you that the journalists' reporting is 100 percent of the truth. I know what I perceive to be the truth, and from the things I've read and heard, there is partial truth and partial things that are a bit exaggerated," Harwood said.
If that wasn't bad enough, Harwood really stepped into it when he said that he hopes Punk is able to come back to AEW after he recovers from the torn triceps that he suffered in his AEW title win at "All Out."
"Everyone knows about the legalities of the situation, and no one is really expressing what is going to happen, what has happened, and what won't happen. I can tell you, all I can be truthful about, I can only tell you what I know and what I perceive to know. I hope that he comes back," Harwood said.
"I feel that AEW should have the Young Bucks in the locker room. AEW should have Kenny Omega in the locker room. I know that I feel AEW should have CM Punk in the locker room," Harwood said. "With those four entities, it makes our talent roster so much deeper and better. It's four guys who want to be the best. Regardless of what any of us think personally, I know that we all want to be the best, and I know we all want the best for professional wrestling. It's given us a life that we could never have otherwise."
To hear Meltzer tell it, no, though, Punk coming back ain't happenin', and not only that, but Meltzer said on Wrestling Observer Radio that "a lot of people" backstage are upset with Harwood over his comments on the podcast, and suggested that the company have a team meeting this week ahead of the "Dynamite" live show to address the situation.
Conveniently, neither Harwood or his tag partner, Cash Wheeler, would be on hand for that "team meeting," since FTR is in Japan to defend their IWGP tag belts at the "Wrestle Kingdom" show this week.
And anyway, the situation that Meltzer would have addressed is a total creation of his friends in The Elite.
The Jacksons and Omega have long resisted having CM Punk on the roster, created a backstory of Punk trying to push Colt Cabana off TV, and got Meltzer to blast that propaganda in an effort to force Tony Khan's hand.
Harwood's podcast comments weren't the first that he'd made public indicating that he has Punk's side in the dispute, and not coincidentally, Harwood and Wheeler have been booked as jobbers since.
All for trying to get everybody on the same page, so that, you know, maybe more people will want to watch the AEW product.
Which is how the company, and the people who work there, make money.
Yeah, go figure.
"This is my plea to all four guys. Please find a way to make it work," Harwood said on his pod. "If we can make it work, we can set up the future of professional wrestling for a long time, and we can change the course of professional wrestling for a very long time. When you think about it, unselfishly, we're doing this for 20-30 years down the road so guys and girls can make a living."
AEW has lost 25 percent of its TV audience since "All Out," and Meltzer wants us to think – OK, the Jacksons and Omega want us to think, and used Meltzer to say on their behalf – that the reason is Dax Harwood.
These guys somehow can't avoid repeatedly stepping on their own dicks.
Video