Statement from ACLU of Virginia Executive Director Claire Guthrie Gastañaga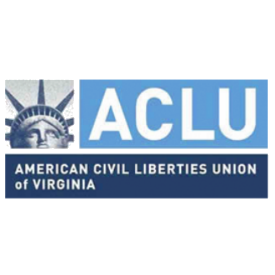 The ACLU of Virginia opposes the death penalty and seeks an end to its practice in Virginia. Until that happens, however, the Commonwealth must, at a minimum, be fully accountable for the manner in which executions are done. The culture of secrecy must end.
We support policies recommended by the American Bar Association's (ABA) Death Penalty Representation Project that call for transparency in all aspects of the execution process. The Jan. 18 lethal injection of Ricky Gray violated these policies in that:
The Commonwealth's execution protocols themselves were not promulgated in an open and transparent manner with an opportunity for public comment,
The entire execution process – specifically, the setting of IVs – was not viewable by observers in attendance, and
Certain information about drugs used in the execution is being held in secret.
Further, the ABA's Execution Transparency Resolution calls for 'an immediate, thorough and independent review of any execution where the condemned prisoner struggles or appears to suffer, where the execution is otherwise prolonged, or where the execution deviates from the adopted protocols and regulations concerning the execution process.'
The secrecy of the protocols and the steps to be followed in the execution process make it nearly impossible for the observers or the public to judge whether what happened in Mr. Gray's execution conformed to the protocols. There is obviously no way to determine without access to the protocols if there was a 'deviation' from them. Nonetheless, the extended period of time it took to prepare Mr. Gray for the administration of drugs (33 minutes) and the additional delay in providing an explanation for what happened during the time Mr. Gray spent behind a curtain, hidden from the view of observers, certainly suggest that something unusual happened.
Under the circumstances, and, particularly given the deviation of Virginia's execution procedures from the norms outlined in the ABA resolution, we call upon the governor to order an independent review of this execution. In addition, we call for a full, public review and revision of the state Department of Corrections' execution protocols to conform them to ABA standards and to provide for and protect the public's right to know what happens whenever the government exercises this ultimate authority to end someone's life.
Virginians must have confidence that, if there are to be future executions, they will be carried out with full transparency and accountability and in full compliance with procedures approved after public review and comment.