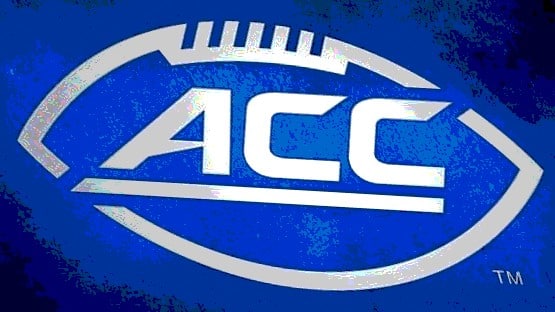 No. 5 Florida State lost star quarterback Jordan Travis to a major leg injury, and fell behind by two touchdowns to North Alabama in the first quarter.
A clearly emotional FSU team responded, scoring the game's final 58 points in winning 58-13.
Backup Tate Rodemaker replaced Travis and was at the wheel for the remainder of the game.
Without Travis, the Seminoles will face a tough road the rest of the year.
FSU closes with rival Florida next week and then a Dec. 2 date in the ACC Championship game against Louisville.
Then what?
Will the CFP committee factor in a Travis-less FSQ squad in the closing CFP rankings?
Likely, they will.
Meanwhile, down in Coral Gables, Louisville used a late 58-yard touchdown pass from quarterback Jack Plummer to win 38-31 over the Hurricanes.
Miami had one last Hail-Mary pass from midfield that was caught at the UL 5 as time expired.
The Cardinals caught a break on the Plummer TD pass as well.
Plummer connected with Kevin Coleman, who was wide open as two Miami defenders collided at full speed as the pass was in the air.
Coleman made the catch and raced down the sideline for an easy touchdown.
In other ACC games, Clemson and NC State continued their late surges with wins.
While it's too late for either team to earn a trip to Charlotte, both teams have restored order in their respective fan bases.
Down to one week left in the regular season, here's the skinny on the ACC Power Rankings.
FSU (11-0, 9-0 ACC) The lopsided win over North Alabama came with a cost. The loss of star QB Jordan Travis may be too much for the Seminoles to overcome – if not on the field, then in the eyes of the CFP committee folks.
Louisville (10-1, 7-1 ACC) The Cardinals won a slugfest over Miami. They say sometimes it's better to be lucky than good. Louisville would concur. The Cards used a collision between two Miami defenders to score on a long TD pass, and then survived a final Hurricane desperation pass to win.
NC State (8-3, 5-2 ACC) Former Virginia quarterback Brennan Armstrong beat his one-time in-state rival Virginia Tech in convincing style Saturday in Blacksburg. Armstrong threw two touchdown passes and rushed for two scores in the Wolfpack's 35-28 win. State, which has struggled offensively during the season, scored touchdowns on five consecutive possessions spanning both halves. State never trailed and has now won four straight.
Clemson (7-4, 4-4 ACC) The Tigers took down their second ranked opponent in three weeks, with a 31-20 win over North Carolina. Clemson exposed a porous Tar Heel defense, especially on the ground, rushing for 240 yards.
North Carolina (8-3, 4-3 ACC) The Tar Heels couldn't get out of their own way in losing to Clemson. Two first quarter fumbles, both recovered by the Tigers, set the tone. UNC just a few weeks ago was in the Top 10 of the CFP rankings. The loss will send UNC out of the Top 25.
Miami (6-5, 2-5 ACC) The Hurricanes pushed Louisville to the final horn but came up short. After losing to rival FSU last week, Miami played a back-and-forth game with the Cardinals.
Georgia Tech (6-5, 5-3 ACC) The Yellow Jackets are going bowling for the first time since 2018. GT exploded out to a 24-3 lead against a short-handed Syracuse squad. Syracuse stormed back and came within a two-point conversion attempt of tying the game later.
Virginia Tech (5-6, 4-3 ACC) The Hokies defense laid an egg against an, at best, mediocre offensive team NC State Saturday, losing 35-28. The Wolfpack scored touchdowns on five straight possessions. VPI trailed late 35-14 before adding two late scores.
Virginia (3-8, 2-5 ACC) The record may not indicate it, but UVA is playing much better late in the season. The Cavaliers finally got over the hump in close games and beat Duke Saturday in Scott Stadium. True freshman QB Anthony Colandrea tossed three TD passes as Virginia beat Duke in Charlottesville for the sixth straight time.
Duke (6-5, 3-4 ACC) Virginia's Scott Stadium continued to be a house of horrors for Duke football. In losing 30-27 to UVA Saturday, the Blue Devils lost for the sixth straight time. It was tied 10-all at the half, then Virginia took control of the game in the third quarter.
Wake Forest (4-7, 1-6 ACC) A disappointing season hit rock-bottom for Wake. If losing to Notre Dame 45-7 wasn'tbad enough, having former Demon Deacon QB Sam Hartman finish his college career slashing the WF defense was a bitter pill. Hartman threw four TD passes and 277 yards, sitting out most of the third quarter.
Pitt (3-8, 2-5 ACC) Thursday night, the Panthers salvaged what has been a gloomy season by beating Boston College, 24-16. Nate Yarnell, Pitt's third different starting quarterback, threw for 207 yards and ran for a score.
Boston College (6-5, 3-4 ACC) The bad BC team showed up in the Steel City and lost to woeful Pitt and its third-string signal caller. BC is 13th in the ACC Power Rankings and heading to the postseason. Yep, that's college football 2023.
Syracuse (5-6, 1-6 ACC) In 2018 Syracuse coach Dino Babers won 10 games. On Sunday, Babers was fired, after an up-and-down tenure with the Orange. Babers posted a 41-55 record, including a 20-45 mark in ACC action. It'sbeen mostly downhill for Babers and SU since 2018, after which he was rewarded with a long-term extension, including a hefty buyout. Maybe explains him lasting the last five years.