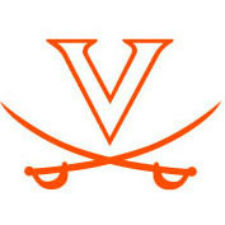 How to make sense of that which seems to make no sense, namely, emotions over a basketball team losing a big game?
We can look to the fan base. The UVA fan base didn't respond well to the Cavs' 68-62 loss to Syracuse in the Midwest Regional final Sunday night, and you can find reason to forgive them for going full-on nutjob in the aftermath.
Virginia led by 15 with 9:36 to go, and snatched defeat from the jaws of the program's first Final Four berth in 32 years.
A gut punch, kick in the jimmie, a thumb to the eye, a poke on the nose and some ritual stomping, with cries of "uncle! uncle!" thrown in for good measure, and bad.
It hurts more because four guys responsible for the resurgence of UVA basketball – Malcolm Brogdon, Anthony Gill, Mike Tobey and Evan Nolte – are now officially UVA basketball alums.
Tonight is a good time to think back to when they were being recruited, and all coach Tony Bennett could sell them on was … potential.
Brogdon actually enrolled in 2011. He signed on after Bennett had led the Cavs to a 31-31 record in two seasons of efforts trying to clean up the mess of Dave Leitao, who had been fired after just four seasons in which he had tried to clean up the mess of Pete Gillen, who himself had inherited the mess from the end of the Jeff Jones era.
We're several degrees past Virginia basketball being anywhere near relevant at this stage. The program had won one NCAA Tournament game in 14 years, in a grand total of two trips, with five losing seasons in that span.
Brodgon's freshman year saw UVA return to the Tournament, but a late-season fade ended with a first-round blowout loss to Florida.
That spring, Bennett added Tobey, Nolte and Justin Anderson. The 2012-2013 Cavs would play without Brogdon, though, after surgery that ended his 2011-2012 season before the postseason forced him to take a medical redshirt year.
Gill jumped on board as well, transferring after a freshman season at South Carolina, and AG and Brogs developed a rapport in scrimmages against the first team.
Those two joined the main roster in 2013-2014, and after enduring some growing pains in November and December – home losses to VCU and Wisconsin, an ugly-as-sin road loss at Tennessee – the team started to gel.
To say the least, they started to gel. To the point of going 16-2 in ACC play, and bringing home the school's first ACC Tournament championship in 38 years, and an NCAA Tournament #1 seed to boot.
A Sweet 16 loss to Michigan State didn't dampen the enthusiasm about where the program was headed, with a young nucleus returning, and starting the 2014-2015 season 19-0, then rebounding from a home loss to Duke to get all the way to 28-1, before a surprise early exit in the second round, again at the hands of Michigan State.
Anderson passed up his senior year for the NBA Draft, and the 2015-2016 'Hoos were ranked sixth in the preseason, started 11-1, before losing three out of four early in ACC play, stealing an improbable win at Wake Forest, finishing 13-5 in the conference, and earning another #1 NCAA Tournament seed.
This is a good time to stop and think back to where Point A was and where Point B is. When Brogdon was a high-school junior, the sales pitch from that guy named Tony Bennett was, come to Virginia, where we just finished 5-11 in the ACC, and help us get better.
Tobey, Nolte, Gill, looking for a place to transfer from South Carolina, got a similar pitch from a guy named Tony Bennett saying, hey, my second year, we were 7-9 in the conference.
Tobey recently recalled that his freshman year, the team kept up with Joe Lunardi's Bracketology blog because they wanted to see if the Cavs were going to get an NCAA bid. (They didn't.)
From Tobey's and Nolte's and Anderson's freshman year, and Brogdon's and Gill's redshirt year, Lunardi went from weighing in on whether Virginia would be in the field to where they would be a #1 seed.
These kids weren't recruited to be the foundation of a group that would win 30, 30 and 29 games, back-to-back regular-season ACC titles, an ACC Tournament championship, get two #1 national seeds.
None were Top 50 recruits. For perspective on that, the 2016-2017 roster has four Top 50 recruits, and three others who were 51-100 in the recruiting rankings.
Brogdon once told reporters after a game, last season, that he had narrowed his college choices to UVA and Harvard, and that family members were upset that he chose UVA over Harvard.
This from a kid who ended up being named first-team All-ACC three times, was the two-time ACC defensive player of the year, and was ACC player of the year as a senior, as well as a finalist for the Naismith national player of the year award.
No offense to Harvard, but the Crimson doesn't get too many guys named Naismith finalists.
Brogdon got better in his five years at Virginia. Anderson, ultimately taken in the first round of the NBA Draft, went from project to phenom in three short years.
London Perrantes couldn't get a sniff from USC and UCLA in his native Los Angeles, but all he's done in three years as a starting point guard is go 89-18.
This group wasn't recruited to compete for national championships; it willed itself into that position.
It's heresy in these parts to mention Duke in any kind of positive light, but a story about the early years of coach Mike Krzyzewski is appropriate here. Coach K wasn't a popular choice when he was hired at Duke in 1980, and there were numerous calls for his job after his third team finished 11-17, putting his record at Duke to that point at 38-47.
But Krzyzewski had put together a foundation of players – Johnny Dawkins, David Henderson, Mark Alarie, Jay Bilas and Weldon Williams – who would play in a national-title game in 1986.
Now, when you say guys played in a national-title game, you're saying they didn't win it, and Duke's '86ers graduated without winning the big one.
But two years after their run, Duke was back in the Final Four for the first of what would be five consecutive trips, and Coach K's teams have competed in a total of 12 Final Fours and won five national titles.
The players that came after the '86ers were without question head-and-shoulders more talented than that group.
But none of the rest of what happened happens without the '86ers playing above their skill level to build a foundation for what was to follow.
The ceiling for this year's Virginia senior class ended in the Elite Eight, but it ended, as the '86ers, short of winning it all.
And we don't have the ability to recall with hindsight what hasn't happened yet.
It just feels to me that the '16ers put down the cinderblocks for the next 20 years of what will be a memorable run for Virginia basketball.
Bennett will get his Final Fours. We will witness national championship banners flying on high above JPJ.
We thought it would be in the next couple of weeks. Duke fans in the mid-1980s thought when their team won 37 games that they had missed an opportunity as well.
It's human to be disappointed when it seems defeat is the final answer.
But it hasn't been that long since Virginia was losing to Bradley in something called the CBI, losing at home to Liberty, skimming by Radford and VMI at home, getting blown out by a bad Boston College team in the first round of the ACC Tournament.
And no, it's not easy, getting to Final Fours, winning national championships. Consider Kansas, which has won, what, the last 12 – 12! – Big 12 championships (12!). How many Final Fours do you think Kansas has been in the past 12 years?
Two.
North Carolina has been to four in the past 12 years, but tonight's win over Notre Dame in the East Region sending the Tar Heels to Houston gives them their first appearance in seven years.
Lots of things have to go right, and even then luck is a factor.
For one night, OK, for nine minutes, luck wasn't on Virginia's side.
If the worst thing that happens to any of us this year – fans, alums, players, coaches – is that we all had to endure that painful, excruciating, nine minutes, it won't be that bad a year.
As hard as it is, the right thing to do right now is celebrate the contributions of Malcolm Brogdon, Anthony Gill, Mike Tobey, Evan Nolte, and let's also throw Justin Anderson and Caid Kirven in there for good measure.
Oh, and can't forget Tony Bennett, who dealt with tonight's loss with more grace and class than anyone should be expected to muster, given the circumstances.
Following their lead, thanks, guys, for giving us reason to be disappointed that you didn't bring home the big trophy, and for making us believe that bringing it home was, and will be soon, possible.
Column by Chris Graham