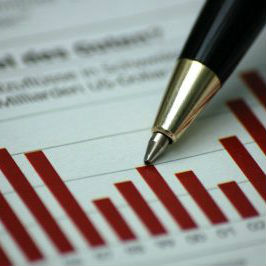 At some point, we may encounter electrical problems at home. The most important thing to keep in mind when this happens is that one you should not cut corners when it comes to electrical works.
Attempting to tackle electrical mishaps on your own can lead to serious damages down the road, and may even cost your life due to the dangers of electrocution. That's reason enough to hire a qualified Ohio electrician to avoid disasters and aggravations later on.
How You Can Be Prepared
Once you have set up an appointment, you need to see to it that you've done your part in preparing your home for an electrician visit. To help you get started, here are five ways you can prepare your Ohio home for an electrician appointment:
Prepare for temporary power interruption.
Chances are you will lose power to some areas in your home while the work is ongoing. Be ready to pause any tasks or activities you are doing during the service call. Shutting the power off at the service panel is often required to avoid dangers of electric shocks while the electrician does his job.
Tidy up.
It would help if you took the time to tidy up and clean the areas where the electrician will need access to. Keeping the work area clean and clutter-free is important to ensure the electrician can do his job smoothly as well as to avoid tripping accidents.
Ensure unobstructed access to the work area and panel box.
Prior to your electrician's arrival, clear away fragile items, ornaments, carpets, and furniture, that could get in the way, from the areas where your electrician will be working at. Make sure that there is a clear access to your electrical panel box too. By ensuring that there are no obstructions in the work areas and the panel box before the electrician arrives, you can save time and money as the electrician can start working right away by the time he arrives. The electrician will also be able to complete the job much quickly and efficiently when everything's accessible.
Plan for parking.
The electrician will need access to his tools and equipment while completing the electrical work services. As such, the company van or truck should be parked where it's easily accessible for the electrician. To accommodate this, see to it that you make room in your driveway before the appointment.
Consider your other electrical needs.
Most electricians charge a certain amount per hour for their services, so it's smart to bundle your electrical concerns into a single visit. Before the electrician arrives, identify the areas in your home where you will need electrical works done, such as a new outlet installation or a switch repair or replacement. Before the electrician begins his work, let him know about other concerns you have so he can attend to them after the main task is done.
Ready to Schedule Electrical Services in Ohio?
Through proactive preparation, combined with detailed and clear communication with your professional Ohio electrician, electrical projects can be carried out more quickly and efficiently. Likewise, electricians will able to do their job much effectively when they have all of the information and access necessary. As a customer, this is beneficial for you as you want the project or repair to be completed with minimal inconvenience and as fast as possible.