BitTrader Review – Scam or Legit?
BitTrader is a crypto trading platform that helps traders earn profits from the market. It promises to take the weight of trading from the shoulders of investors. BitTrader is among a new crop of trading tools that tout their efficiency, convenience, and ability to ensure profitability despite the market's volatility.
Crypto trading can be quite time-consuming. The prospect of finding a tool that makes the process much easier can be quite appealing to many traders in the market. However, the market is also very volatile, and investors need to know the risks involved. This article examines BitTrader and its offerings, allowing prospective users to make informed decisions.
What Is BitTrader?
The BitTrader website states it is an automated trading

tool designed to help traders automate their work and achieve profitability. The platform's developers have made significant claims about its efficiency, including its ability to help both beginners and industry veterans to earn profits. However, a significant number of these claims remain unverified.
According to the BitTrader website, the trading platform uses an advanced algorithm powered by artificial intelligence. Using this, the platform can analyse market swings and the economic landscape, anticipating moves in coin prices and helping users to make the right decisions.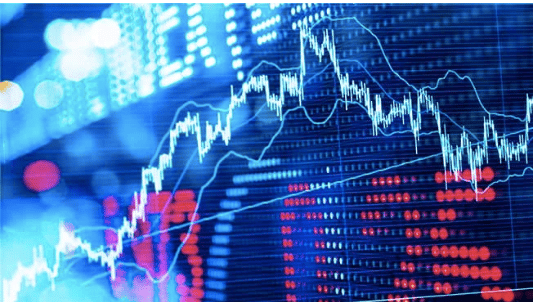 BitTrader was built in 2018 by a team of traders claiming to have seen the switch in market dynamics following the market crash. They decided to build a tool that would help traders to automate their processes and still ensure the levels of efficiency that they would achieve if they were trading on their own.
After working for months, the developers released a platform prototype in December 2019. Since then, they've been refining the platform to help traders worldwide.
Although BitTrader's claims are impressive, we could not find information on the developers online. There are no links to websites or social media pages, and the development team remains entirely anonymous.
BitTrader Pros & Cons
Prospective traders can check out the list of pros and cons of the BitTrader trading platform:
Pros
Easy-to-use platform
Free account opening
Easy account setup
Automated trading available
Cons

No mobile app
No information about its developers
Your capital is at risk.
How Does BitTrader Work?
BitTrader is a computerised crypto trading tool that helps traders to automate their processes. According to the platform's developers, it comes with an artificial intelligence-enabled trading system that parses the market and predicts short term price fluctuations of the best altcoins, thereby helping users to earn profits.
Before using this tool, traders should know that cryptocurrencies are highly volatile assets. Cryptocurrency trading is best done following risk management rules and in line with best practices. Traders should only trade funds that they can afford to lose.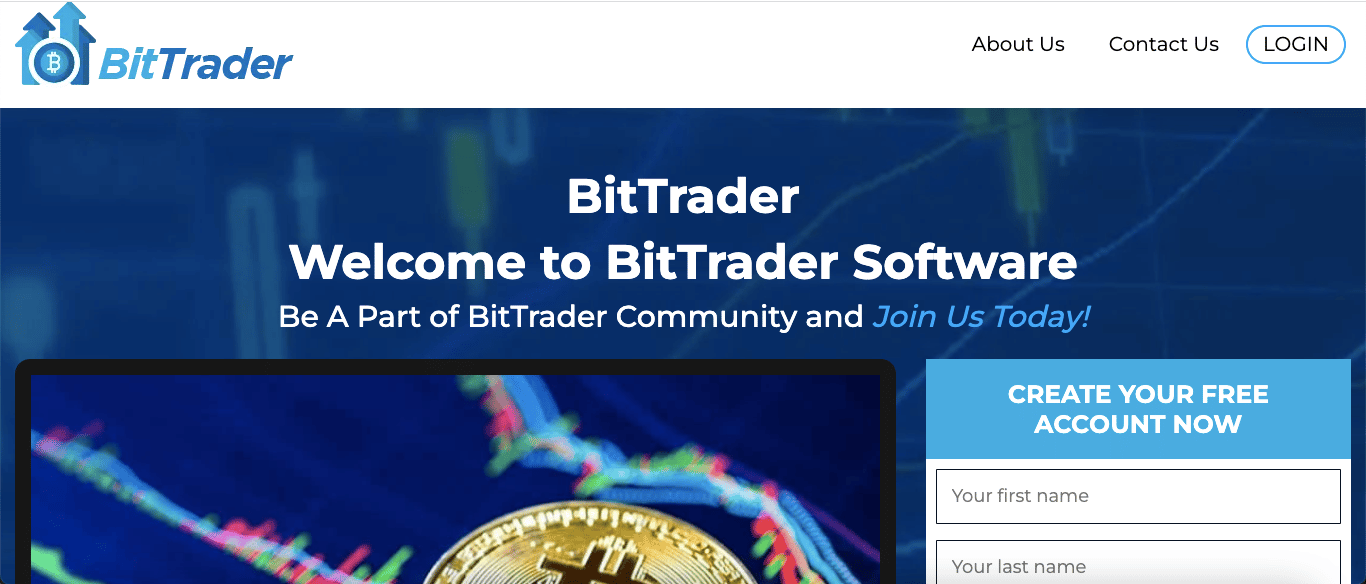 BitTrader claims to work with brokers, connecting traders to these third parties to complete trade execution and order management features. These third-party services take customer information, although BitTrader's developers claim that they follow best practices in their disclosures.
The major focus of BitTrader is to make users' trading journeys as simple and stress-free as possible. BitTrader claims to offer a user-friendly interface that helps both beginners and advanced traders. They promise that traders getting started in the crypto market would be able to use its automated trading feature to speculate. At the same time, advanced traders looking to trade based on their own parameters have the freedom to do so as well.
While the platform makes significant claims based on its efficiency, we couldn't verify many of them. So, traders are advised to be cautious when utilising the tool.
BitTrader Key Features
Here are some of the features of BitTrader that make it unique in the market.
Automated Trading
The primary feature of BitTrader is its automated trading feature. According to its developers, beginners and advanced traders would be able to use the platform as they please, trading with or without setting their trading parameters.
Demo Account
Any trading tool worth its name would need to have a demo account. BitTrader is no different. Beginners can use the demo account to get a grip of the platform, while advanced traders can use it to test out their trading parameters before deploying their strategies.
Simultaneous Trading
BitTrader's developers have also claimed that users would be able to set trades simultaneously. Since the platform runs on an advanced AI, traders can open multiple positions and trade directly.
Customer Service
Traders can also contact BitTrader's developers to find out more information or get help if they run into a mishap. The platform provides a contact page allowing users to send direct messages to its administrators.
Brokers
For it to operate optimally, BitTrader says it works with brokers and third parties. Brokers handle trade and order management, with BitTrader as a go-between that connects them and traders.
BitTrader Fees
Fees are a standard part of any cryptocurrency trading tool. We've provided a breakdown of BitTrader's fees for prospective traders:
| | |
| --- | --- |
| Account Opening Fees | None |
| Maintenance Fee | None |
| Trading Commissions | None |
| Deposit Fees | None |
| Withdrawal fees | None |
Your capital is at risk.
BitTrader Minimum Deposit
The minimum deposit available on BitTrader is $250. Although there are crypto trading tools that offer much lower account minimums – or even no minimums at all such as BitProfit – BitTrader is in line with the industry average.
For safety reasons, traders are advised to only start trading with the platform's minimum deposit. Responsible trading is critical in a market as volatile as crypto, and traders need to stay within all risk parameters for their benefit.
Is BitTrader a Scam?
With everything that's been said, is BitTrader a scam?
BitTrader is a crypto trading tool that has received some impressive reviews from customers who used the service and attested to its efficiency. This should give prospective users some incentive to make use of the platform.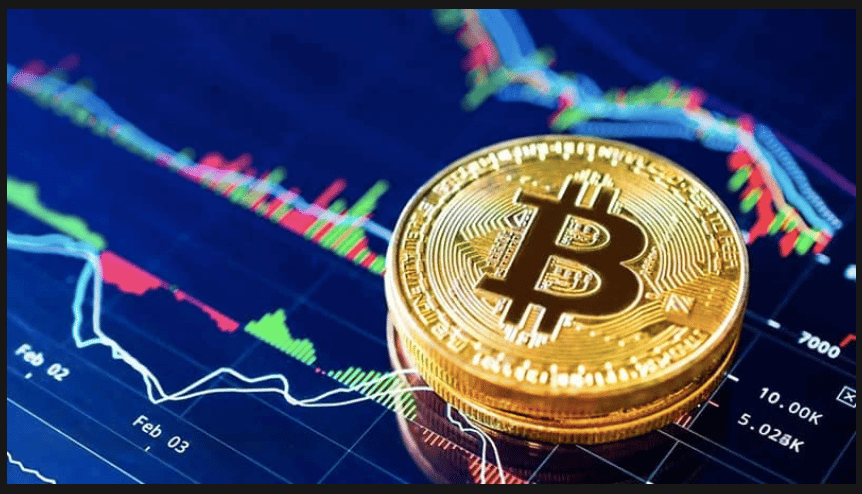 At the same time, a lot of the tool's claims remain unverified. There is no proof that it is able to achieve the 93% success rate that BitTrader claims, and there is also no document to show its partnership with third parties and brokers. The fact that BitTrader's developers are also anonymous is a red flag.
For these reasons, traders are advised to be careful when using the tool. Only trade within the right risk parameters to cap losses, and start with the platform's minimum deposit when using it. This way, traders can stay safe and trade responsibly.
There doesn't appear to be much of a BitProfit online presence on Facebook, TrustPilot, crypto Reddit subs, or other social media platforms where trustworthy and genuine testimonials or user reviews could be sourced from.
BitTrader Customer Support
Customer support is another important aspect of any crypto trading tool. Traders need to be able to contact the developers in case there is any issue. In the case of BitTrader, there is a contact page where customers can add their information and send complaints directly.
While this appears to be sufficient, BitTrader's developers don't make any claims concerning their response rate or times.
How to Use BitTrader
Now, it's time to consider how to get started with the BitTrader platform. Generally, prospective users can follow these steps:
Sign Up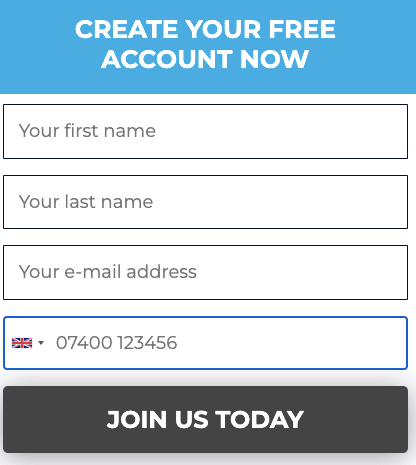 Visit the official BitTrader website to begin. Traders can fill out the form on the page by providing their names, email addresses, and phone numbers.
Following this, BitTrader will direct a customer to brokers in their region. The entire sign-up process should take just a few minutes.
Fund Account
BitTrader accepts several payment methods. These include payment processors, e-wallets, and bank transfers for some countries. Keep the platform's $250 minimum deposit in mind and remember to trade responsibly.
Demo Account
While this isn't necessary, we recommend starting with the demo account. It allows beginners to get a feeling of how BitTrader works, and professional traders can also use it to test their strategies.
Live Trading
After handling the demo account, the trader can easily hop on the live trading feature to begin using BitTrader.
The Verdict
BitTrader claims to be an online crypto trading bot tool 'robo advisor' that can use algorithms and AI trading to generate a profit in the financial markets, particularly when trading Bitcoin or other major altcoins.
BitTrader has received some significant praise recently as more traders have successfully applied it to their market speculation efforts. However, while this could encourage more people to use it, the platform's seeming lack of transparency and its developers' anonymity could be seen as a red flag.
Traders are recommended to approach this tool with caution. Also, trade the crypto market responsibly and with risk management in mind.

Your capital is at risk.
FAQs