Shiba Inu is going through a rough patch. Once hailed as the Dogekiller and the next big meme coin, SHIB is now a mere shadow of its former self. However, the SHIBArmy, a huge community gathered around it, is still not ready to give up on their favorite cryptocurrency and is preparing for a fight that could potentially see Shiba Inu hit $1 by 2024.
As we write this, SHIB is trading at $0.0000073, a long way off its intended $1 target. The developers and the community place a lot of hope in the announced addition to the Shiba Inu ecosystem additions, mainly Shibarium. It is a Layer 2 solution aimed at increasing scalability, improving transaction speeds, and reducing cost.
Laid on top of the existing Ethereum network, Shibarium should massively increase the network performance and allow for cheaper and more efficient transactions. The question remains whether it will be enough to propel Shiba Inu over the magical $1 threshold, especially as a new rising star crypto Meme Kombat (MK) takes the field.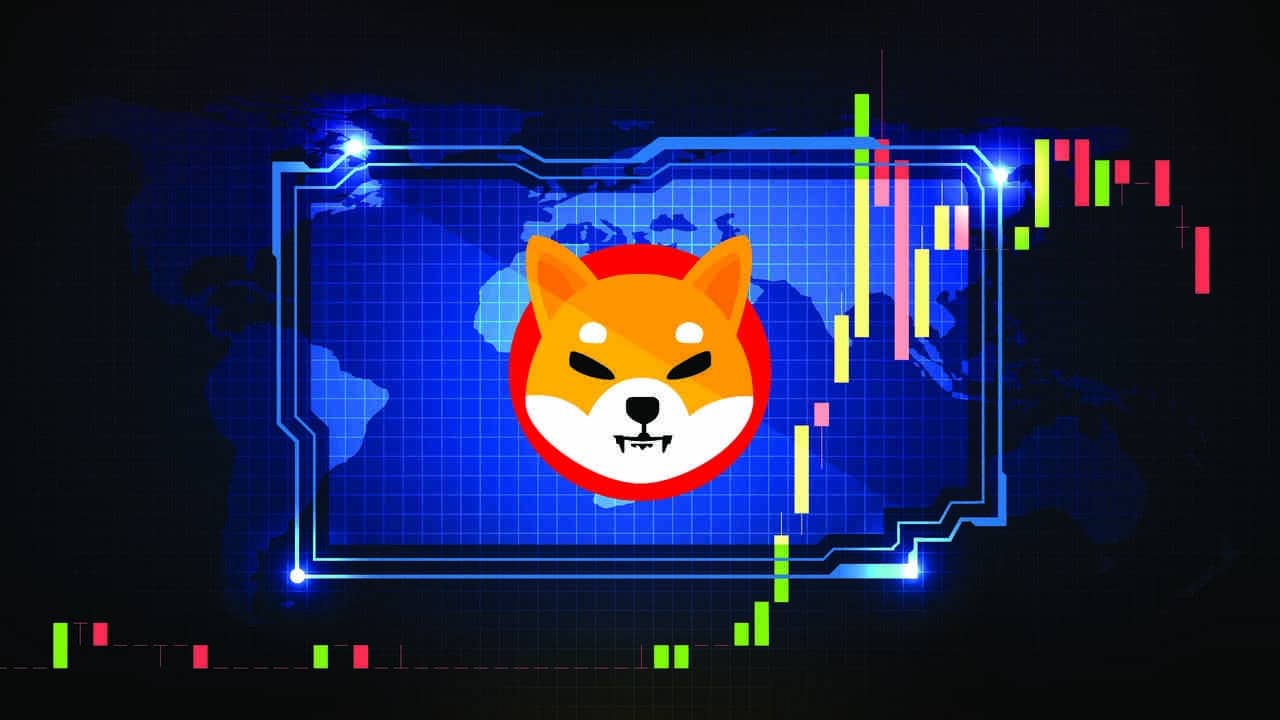 Will Shiba Inu Hit $1 by 2024?
Despite the hype currently surrounding Shiba Inu, the answer to the question from the title is an emphatic no. Even if we disregard the realistic (and even unrealistic) SHIB predictions if its price were to surge to $1, Shiba Inu's market cap would be valued at above $550 trillion. For comparison's sake, the entire crypto market is currently evaluated at just shy above $1 trillion. It is easy to see that there is no scenario in which Shiba Inu reaches that number any time soon, let alone by 2024.
Even a far more modest target of $0.01 doesn't seem attainable, as that would represent an increase of more than 137,000% in a span of a few months. Considering all that, we can without a shred of doubt conclude that any change in Shiba Inu price of that magnitude is out of the question.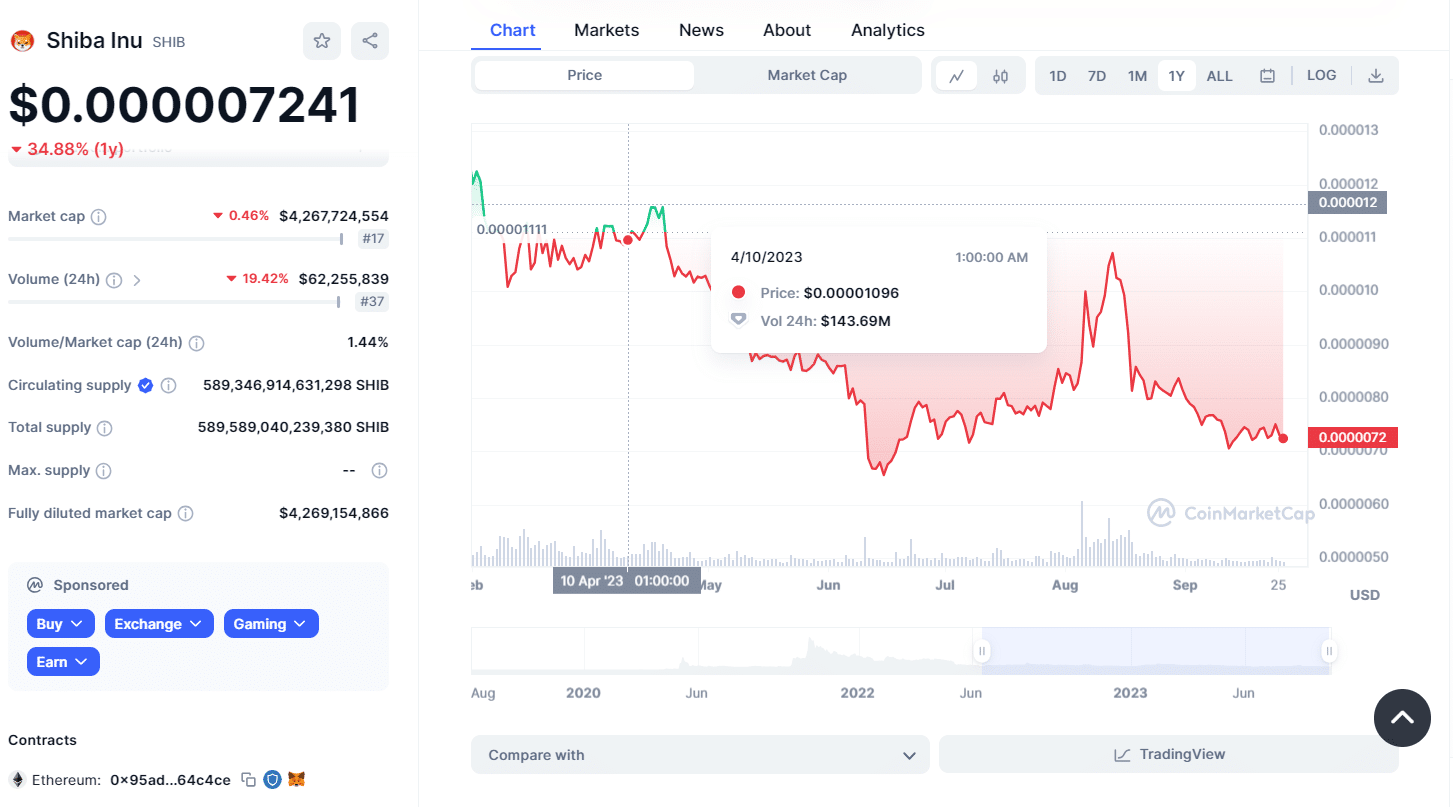 But unrealistic expectations are just one problem SHIB faces. In recent months we have seen several promising meme coins appearing on the market. One that stands out is Meme Kombat, labeled as the new rising star crypto threatening to disrupt the market and outperform not only Shiba Inu but tokens like Dogecoin and Pepe Coin as well.
Shiba Inu Facing Stiff Competition from New Rising Star Crypto
Shiba Inu's status as the wonder meme coin has been challenged several times since its heyday, but the latest attack by Meme Kombat may prove fatal. The latest addition to the world of meme coins, Meme Kombat combines a novel approach with a lucrative staking option to stake its claim as the next big thing in crypto.
There has been a lot of chatter about the new token since its presale started last week, and the overall impression is that the developers have hit a jackpot with the design of the ecosystem. The opportunities it offers to MK holders are far more varied than the traditional meme coins like Shiba Inu and that will attract a lot of users to the platform, increasing the popularity and price of the token.
Unlike most meme coins, investors can profit with MK not just by trading, but by staking their tokens as well. The platform features a meme combat arena, where various memes are pitted against each other. MK holders can stake their tokens by betting on which meme will win the fight, with winners earning as much as 102% APY.
In Season 1, developers have created 11 exciting memes premiering in the arena. Players can either choose their favorite memes or simply play the odds in this interesting version of the Play2Earn crypto game. To ensure transparency and fair play, all meme battles are on-chain, so there isn't any possibility of scams or fixed results. This care for the community will go a long way toward establishing trust between the users and the developers.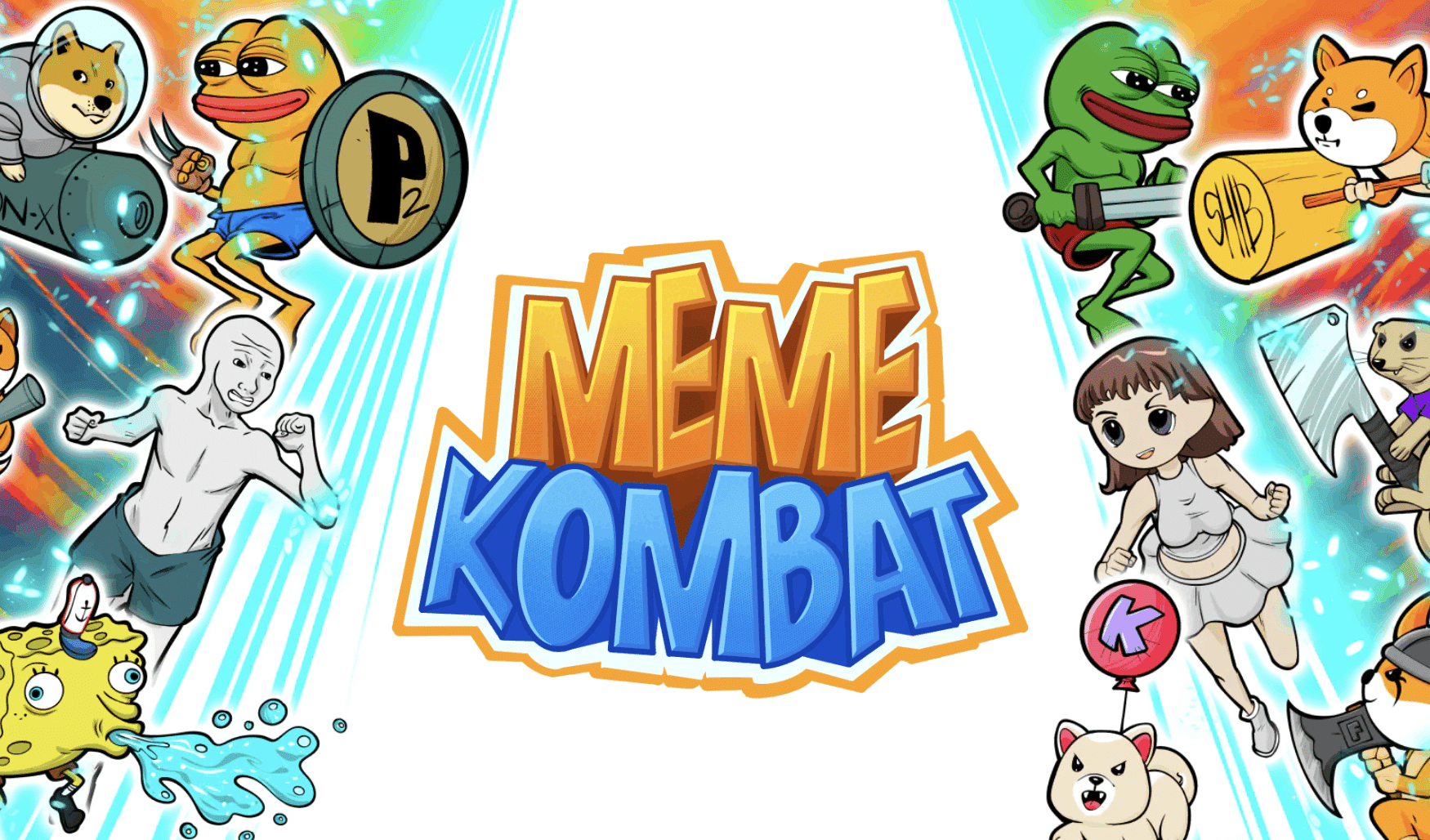 Meme Kombat Presale Offers an Opportunity for Massive ROI
Meme Combat is currently having an ICO through a presale, selling MK tokens for just $1.667. This price, although a tad higher than we usually see in presale stages, offers a chance for some really huge ROI down the road.
Most analysts agree that the Meme Kombat platform, with its profitable staking feature, will become immensely popular. Its native token MK will, as a result, experience explosive growth, ensuring a tidy profit for early investors. Once the presale ends and the token hits the open market, it can reasonably be expected that its price will skyrocket. That is why so many investors are getting in on the ground floor, betting that their investment will earn them astronomical returns.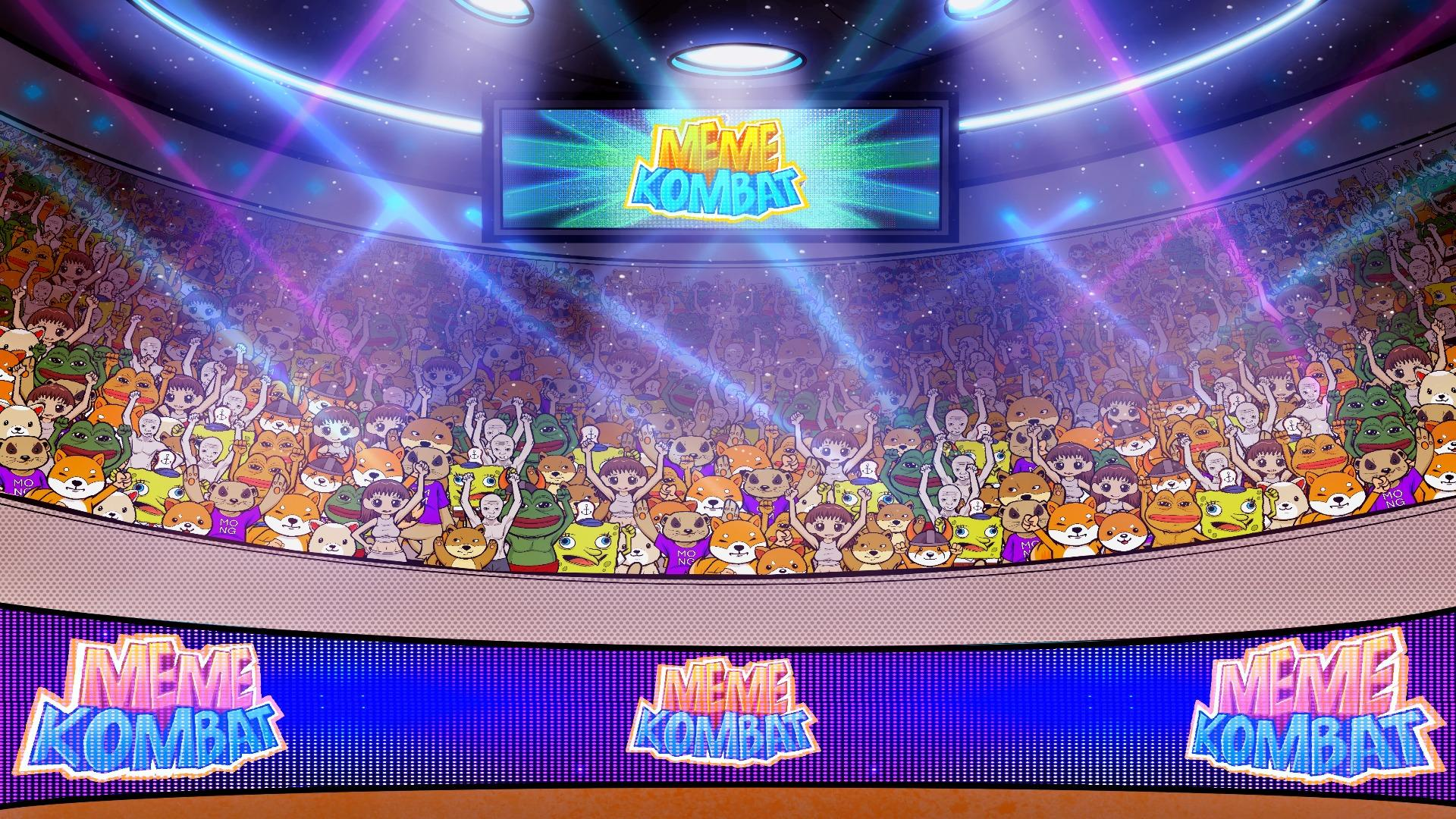 Conclusion
In the last 30 days, Shiba Inu has been on a downward trajectory, losing almost 10% of its value. Even though the developers have tried to create hype about Shibarium, as well as a few other community-driven projects, they have been unable to stop the SHIB sliding and at this point, it is unclear whether that is even possible.
We have already established that Shiba Inu has no chance of hitting $1 by 2024 or in the near future. Even a less ambitious goal of $0.01 seems unreachable at this point, especially considering that the pressure from the competition like MK is mounting. At this point, Meme Kombat most definitely seems like a far better investment option and a lot of investors are realizing that as they rush in to gobble up as many MK tokens on presale as they can.