Meme coins have taken center stage in the crypto world this year, with PEPE's staggering 9000% gains in May propelling them into the spotlight. 
These quirky digital assets, often inspired by cultural phenomena, have ignited a new wave of interest into crypto.
Among the latest contenders in this meme coin saga is Sonik Coin. 
Building on the popularity of SEGA's Sonic franchise, this project is poised to make a unique mark in the crypto landscape. 
Experts predict that Sonik Coin could experience an impressive 50x surge upon entering the exchanges, potentially driving its market capitalization to a remarkable $100 million.
But what's the story behind Sonik Coin's creation? What sets it apart from the rest of the meme coin crowd?
Join us as we explore the details of Sonik Coin's presale, its inspiration, and its potential for huge ROIs (return of investment).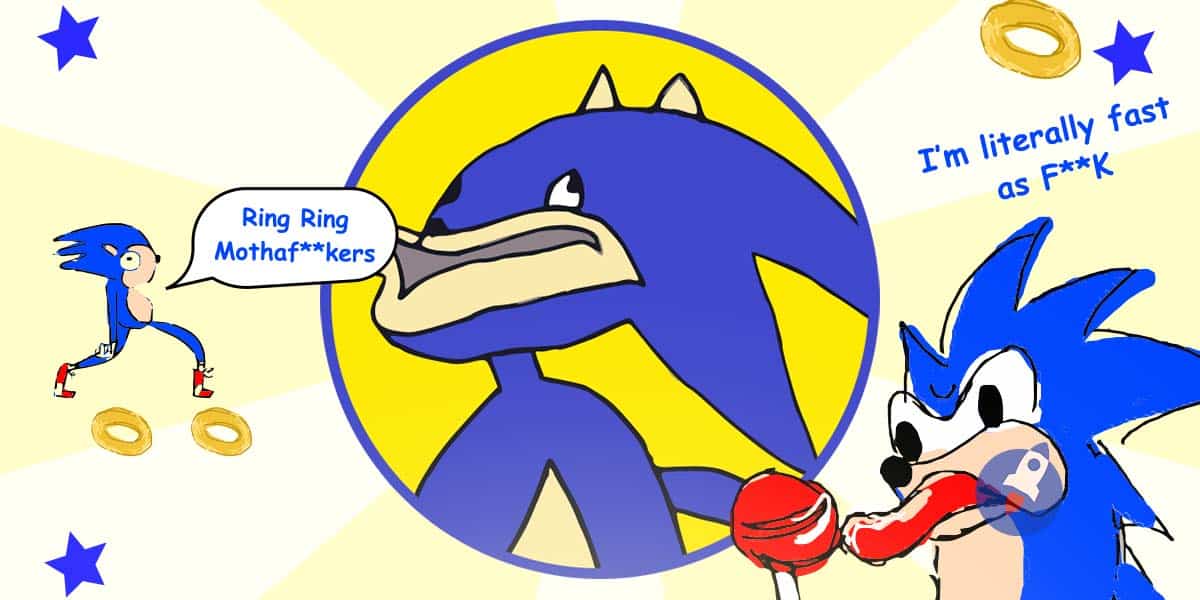 Can Sonic Bring Gains Similar to $PEPE & $SPONGE? 
The crypto world is no stranger to astonishing surges, where strategic investments have transformed fortunes overnight. Just consider the cases of $PEPE and $SPONGE: both tokens catapulted into the limelight with astounding gains, showcasing the true potential of meme coins.
Back in May, $PEPE's phenomenal 9000% surge captured the attention of investors worldwide, leaving many to reap the rewards of their early support. Similarly, the SpongeBob token swiftly leaped from $0.0005846 to $0.002 in mere hours.
Now, Sonik Coin emerges as the latest contender in this trend, aiming to follow in the footsteps of these success stories. With its unique inspiration and solid tokenomics, Sonik Coin's presale has real potential to bring similar if not bigger profits.
With a current price tag of only $0.000014, a small $100 investment in $SONIK could swiftly transform into a potential windfall of $5,000 or even $10,000. Should $SONIK trigger a 50x or 100x surge, early investors might witness the removal of zeros and a remarkable appreciation in their holdings.
One of the first to support the project with an initial 10x price prediction for $SONIK is none other than YouTube's famous crypto analyst, Jacob Crypto Bury.
The total token supply stands close to 300 billion, precisely at 299,792,458,000. 
But why this seemingly random figure? It's an ode to the speed of light, clocking in at 299,792,458,000 meters per second – a nod to Sonik's velocity-driven theme.
These intriguing elements – the accessible entry point, the symbolic supply figure, and respected predictions – come together to fuel the excitement around Sonik Coin's potential.
$SONIK Staking: Unlocking Lucrative Passive Rewards and Long-Term Incentives
Within the vibrant landscape of Sonik Coin, an enticing opportunity for holders emerges through the innovative $SONIK staking protocol. 
With 40% of the total token supply dedicated to staking rewards, the project extends a unique avenue for investors to not only participate in the meme coin's growth but also generate substantial returns.
Sonik Coin dares to stand apart by offering a practical use case as the crypto world witnesses the rise of meme coins with short-term speculative potential. 
By staking their $SONIK tokens, holders can access alluring Annual Percentage Yields (APYs) – currently exceeding a staggering 4,300%. Already, around 555 million $SONIK tokens have found their home in staking contracts, reflecting a strong community endorsement.
However, Sonik's staking proposition goes beyond mere financial benefits. It bolsters the project's stability and fosters a culture of long-term holding, a departure from the typical meme coin narrative. 
A similar staking concept has even catapulted BTC20 coin's price 7x within minutes of listing.
In an ecosystem where listing sell pressure is a concern, $SONIK's staking utility could counterbalance such forces. 
This distinctive approach exemplifies Sonik Coin's commitment to its community, transforming participants from passive holders to active contributors.
With the presale underway, now's the time to seize this rare opportunity.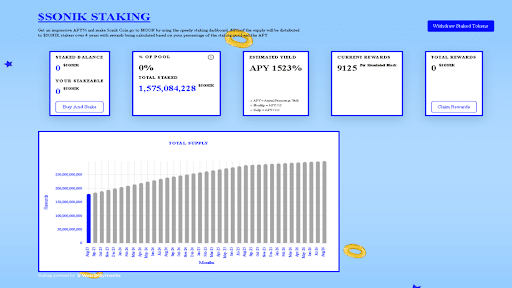 Sonik Token is Safe & Secure – Audit Underway 
With Sonik Coin, rest assured that security is at the forefront of the team's priorities.
Diverging from the norm, where many emerging meme coins omit smart contract audits, Sonik Coin is taking a proactive stance. 
The team is currently in the process of subjecting its smart contract to a rigorous audit, ensuring that it adheres to the highest security standards. 
The forthcoming audit report will be transparently shared on the project's website, providing interested parties with a comprehensive understanding of its security robustness.
Following the presale, the coin will debut on the Uniswap decentralized exchange (DEX). To participate, prospective buyers will need ETH or USDT and can conveniently connect their wallets on the Sonik website.
The future of meme coins is evolving, and Sonik is carving its path with a steadfast commitment to security and transparency.
The Conclusion
PEPE surge marked the start of a new era, redefining the possibilities within the crypto realm. Among these exciting contenders, Sonik Coin shines as a beacon of potential.
With experts projecting a potential 50x surge and a remarkable leap towards a $100 million market cap, the excitement surrounding Sonik Coin is intense.
But this isn't just about numbers. It's about innovation, security, and community engagement. Sonik Coin's staking protocol offers a new dimension, ensuring not just returns, but also stability. 
As we journey into the future of meme coins, Sonik Coin beckons you to be part of a transformative narrative. 
Secure your investment, embrace the potential gains, and embark on an adventure that promises growth, innovation, and community.