The latest meme coin sensation Sonik (SONIK) has entered a presale phase and judging by the early reactions it could surpass the success of Pepe Coin and even Shiba Inu. True to its partial namesake Sonic (with which he has no affiliation due to severe monetary penalties for breaching IP laws), it pretends to be the fastest token to go from a 0 to $100 million cap ever.
Sonik may be the fastest crypto character around, but there is a distinct possibility it can also be the fastest-moving token on the market. If so, it can easily become the biggest meme coin sensation of the year, outperforming even now-legendary PEPE.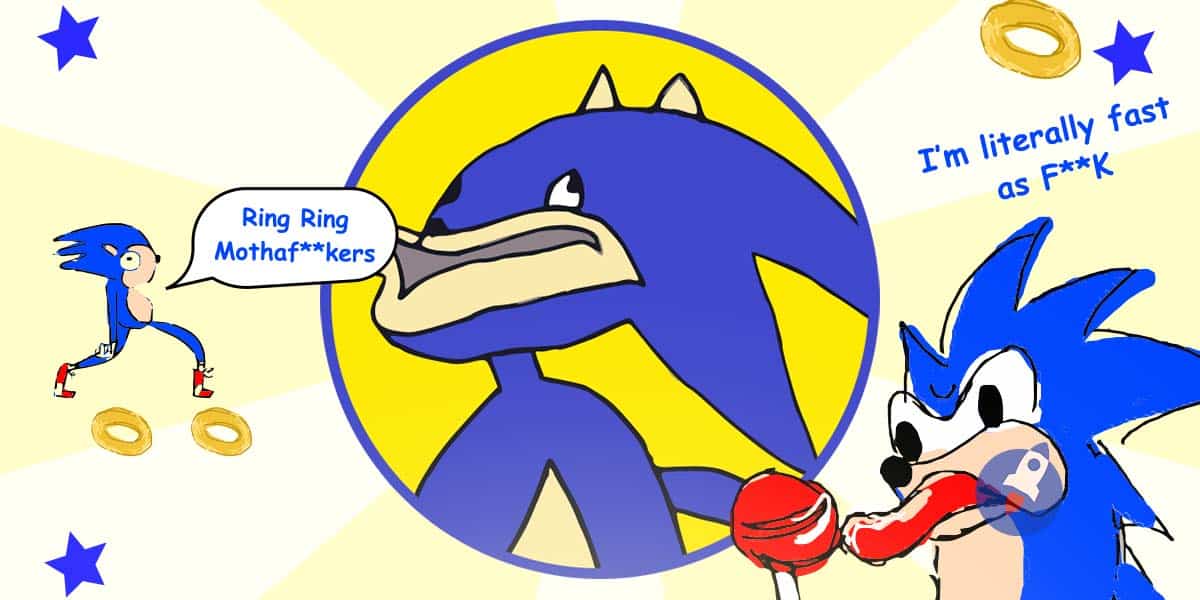 Sonik Speeds Onto the Market As Viral Meme Coin of the Year
Sonik can be best described as an uglier and far less intelligent cousin of iconic SEGA's Sonic the Hedgehog character. Keep in mind that Sonik has no affiliation with the most beloved hedgehog on the planet, as its developers are quick to point out every chance they have. Considering how brutal copyright laws are and how good lawyers SEGA has, we can't really blame them. Ending up in the crosshairs of SEGA's legal department is a sure way to ruin one's day.
Anyway, Sonik-not-affiliated-with-real-Sonic has one advantage over its cousin and that is speed. Sonik is a true speedy boi, with some suggesting it can even travel at the speed of light. That speed should come in handy if it were to become the fastest token to reach a $100 million market cap in the history of crypto.
Whether that goal is achievable (or even possible) remains to be seen, but in the meantime, Sonik is blazing through the crypto market, gathering loyal followers and increasing its fan base. Despite its obvious disadvantages in terms of looks and intelligence, it is rapidly becoming popular in certain circles, setting a sound foundation for a strong community.
Sonik's Presale Is Off to a Great Start
It is precisely that community that is playing a key role in the early success of Sonik's presale. If initial indicators are any judge, the token is having a lot of success and its hard cap goal is in sight. It is set at $2,098,547 and it will take exactly 50% of Sonik's total supply at $0.000014 to get there. At this rate, that could easily happen by the end of August or early September, so there isn't much time left to try and catch Sonik before it flies off to the Moon.
Technically speaking, Sonik is an ERC-20 token based on the Ethereum blockchain. To buy it in presale, you will need some ETH or USDT, which you can directly exchange for SONIC on their site.
Sonik Has a Secret Weapon
Unlike most meme coins which rely solely on internet hype to drive their value, Sonik has a secret weapon in its arsenal to help it maintain demand. It allows its holders to stake their SONIK tokens and earn a hefty reward in the process. Developers are offering an impressive APY to attract more holders to staking and have devoted a huge portion of the total supply to staking rewards.
Granted, staking isn't something we often see with meme coins, but it is more than a welcomed addition. With it, you can safely stash away your tokens while you wait for the price to explode, without having to worry about depreciation. It is something more tokens should offer and we are glad that we are seeing it with Sonik.
Sonik's total supply is capped at 299,792,458,000 tokens. If that number seems familiar, you are correct, as it represents the speed of light in miles per hour, so you have probably seen it in school. Half of it, or 149,896,229,000 tokens, will be sold during the presale.
Further 40% set aside for staking rewards amounts to 119,916,983,200 tokens, so there is enough to fund staking for years. The final 10% is intended for DEX liquidity. These tokens will provide liquidity, stability, and smooth transactions while Sonik speeds up to the stars.
Sonik's Speed Is Its Only Advantage
Since it isn't as handsome or as bright as its cousin from SEGA, Sonik has to rely on its only advantage, and that is speed. Maintaining momentum is the only way for it to reach the stars and the creators are aware of that.
Staying true to the original concept of meme coins, Sonik doesn't offer any utility or intrinsic value. The token relies on the support of its community to make it viral via word of mouth, just like OG meme coins Dogecoin and Shiba Inu did it. If you are looking for some deeper meaning or hidden schemes, then Sonik isn't for you. It is a pure meme coin, designed for fun and entertainment in these grim times we are living in.  
Some would argue that this makes Sonik pointless, but we disagree. It is exactly what will make it valuable as the community goes wild about it and it becomes viral. Once Sonik gets into its stride, there will be no stopping it and Moon is the next station. FO course, that depends on several factors, but we are confident that the team behind this incredible token has already thought of them.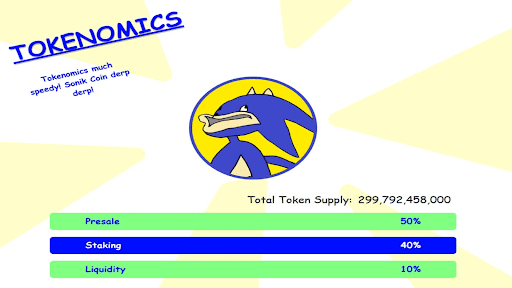 Conclusion
All signs indicate that Sonik is ready to use its speed and zaps to the Moon as soon as its presale is over and it appears on crypto exchanges. The only real problem is catching it on the ground floor and buying it before that happens. Several analysts claim that those who manage that will have a chance to enjoy huge ROI.