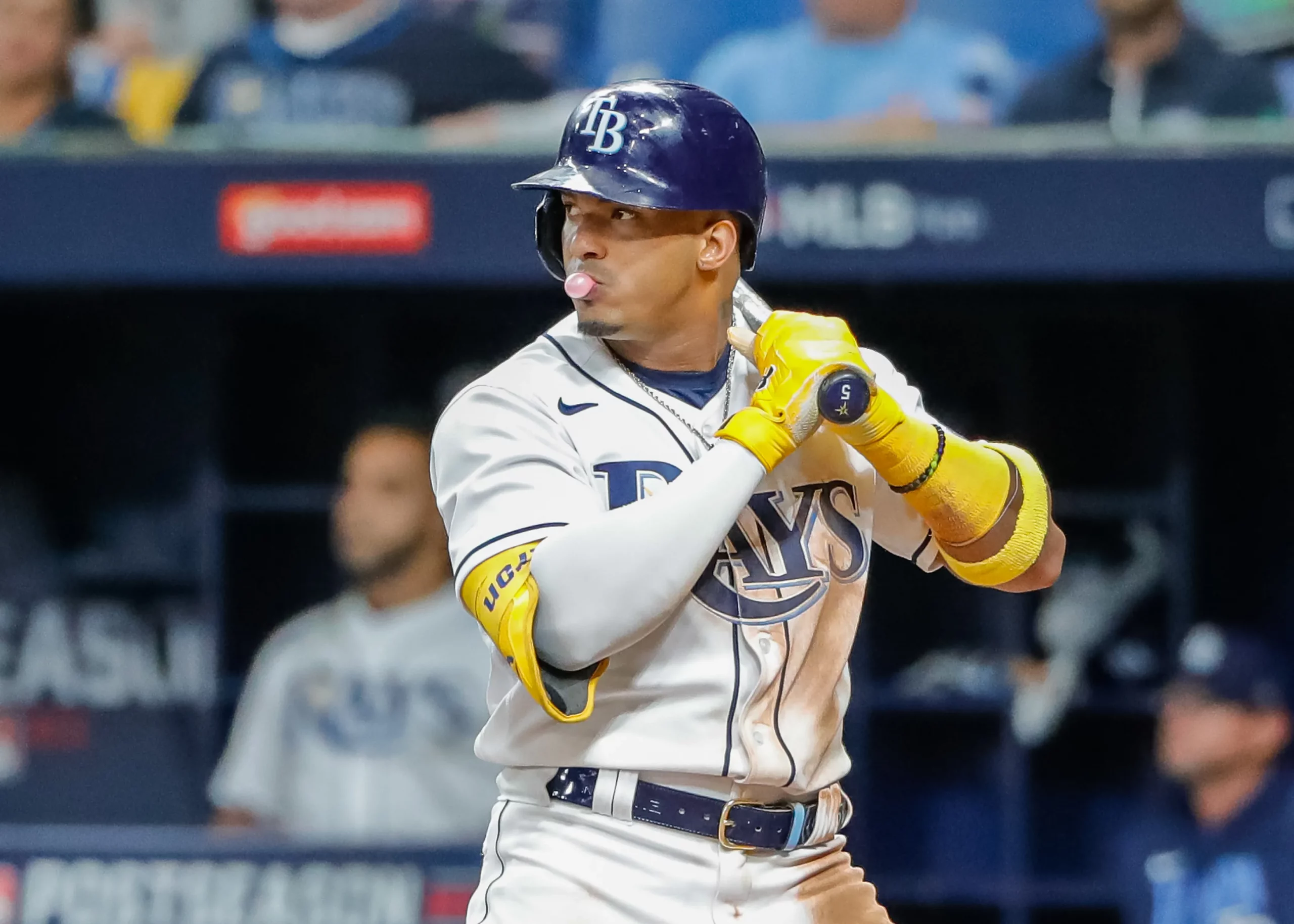 We're going to see many MLB games on Tuesday to profit from at the best major online sportsbooks. Continue reading below to get our best MLB picks and parlays of the day.
---
How to Bet on the MLB Games Today
---
MLB Picks and Parlays | Best Parlay Bets for the MLB Games Today
Below, we'll go over three picks of the day for MLB games and give bettors a parlay of the day for July 5th.
MLB parlay betting has become a big thing over the past few years. Parlays allow us to make more money on just a few dollars and are always profitable.
Best MLB Parlay Picks Today (July 5): Tampa Bay Rays ML (+110)
With our first MLB betting pick of the night, let's go with the Tampa Bay Rays to beat the Boston Red Sox outright. The Rays are going to be Coming into this one after walking away with three out of five games against the Toronto Blue Jays.
The Boston Red Sox did end up winning the first game of this series, 4-0, which should mean that Tampa Bay is going to bounce back in this one. The Red Sox have been playing elite baseball throughout the past few months and sit at 45-35, but Tampa Bay is typically too good of a team to lose back-to-back games.
Jeffrey Springs is going to be on the mound here and that should be good news for us. He's held hitters in the current Boston Red Sox lineup to a .250 batting average and an average exit velocity below 85 MPH.
Best MLB Parlay Picks Today (July 5): Cleveland Guardians ML (-155)
With our second MLB betting pick of the night, let's go with the Cleveland Guardians to beat the Detroit Tigers. Personally, this feels like the lock of the night for me. The Cleveland Guardians have been playing decent baseball throughout the past few weeks and they're now in second place in the American League Central. There's a legitimate argument to be made that the Detroit Tiger are the worst in baseball as they sit at 32-47.
There are a few different ways that we can look at this, but since including Guardians ended up losing the first two games of the series, it would be likely they find a way to get the job done here. The Guardians are going to be throwing Cal Quantrill and he's held hitters in the current Detroit Tigers lineup to a .209 batting average and has a strikeout percentage of nearly 40%.
Best MLB Parlay Picks Today (July 5): Houston Astros -1.5 (-125)
With our final MLB betting pick of the night, let's go with the Houston Astros to beat the Kansas City Royals by -1.5 runs. The Houston Astros have a legitimate argument that they could be the best team in all of baseball as they currently sit at 52-27 and have won nine out of their last 10 games. They came away with a 7-6 win in game 1 of the series as Yordan Alvarez blasted a walk-off home run.
The reason the Astros have found so much success this season is due to their elite offense. They've already hit 114 home runs this season, which ranks third in all of baseball. Their pitching has also been elite this season as they currently have a 2.93 team ERA, which ranks them second in all of baseball.
Best MLB Parlay Bet Today
Our parlay of the day is going to be taking the three picks that we talked about above.
Take our parlay bet of the day, which offers a great return at +521 parlay odds at BetOnline.