The meme coin niche has been one of the most active crypto markets in 2023. Dozens of new tokens reached CEX/DEX listings this year, many resulting in 5.000% gains or higher. Early investors and even crypto whales are jumping on the meme coin train, multiplying their investments in the short term.
Coins such as PEPE, WOJAK, SPONGE, and many others exploded overnight, leading to some of the highest gains in the cryptocurrency ecosystem. The newest meme coins like GEKE and Wall Street Memes are currently in focus, so let's see if they are a good investment option or just another rug pull.
Wall Street Memes – The Next Big Meme Coin Platform
Wall Street Memes is the most exciting meme coin in recent years. It's a platform designed by the Wall St. Bulls Reddit community with a massive 1.1 million followers across social media networks. The Wall St. Bulls team had some significant successes in the past, including releasing an NFT collection that raised over $2.5 million in 30 minutes and the massive win against one of the largest hedge funds on the planet over the GameStop stock controversy. 
The $WSM token is their first venture in the cryptocurrency ecosystem. If it manages to repeat the massive success the community had in the past, all early investors are likely looking at some of the highest gains in the cryptocurrency market since November 2022. The platform has got thousands of investors excited, and the official presale event has been a massive success. The project is getting close to its $30.4 million hard cap, and only a few million tokens are left before the entire supply is sold.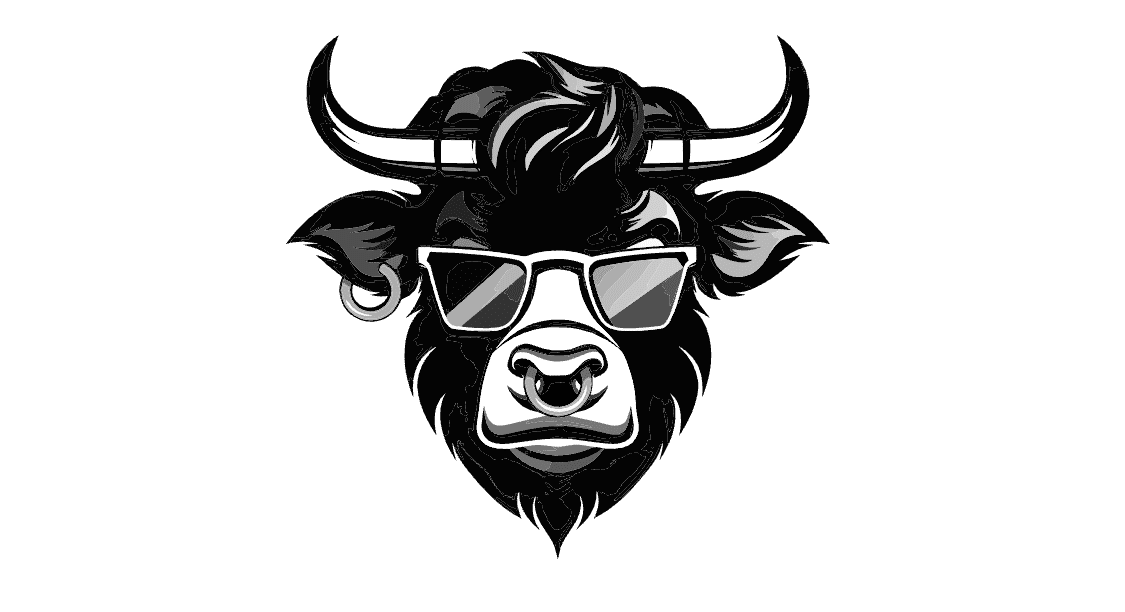 Designed According to The Best Industry Practices
Wall Street Memes is designed according to the best industry practices. The developers worked hard to develop a safe, scalable, and long-lasting meme coin that will have utility and potentially become one of the most popular investment options in the niche. 
The platform will have 2 billion tokens in circulation. 50% was available during the ongoing presale (but there are just a few million left), 30% will go towards community rewards, and the remaining 20% will be used for CEX/DEX listing liquidity. $WSM tokens are built on the Ethereum network, so they are ERC-20 tokens for thousands of altcoins on every easily exchangeable for other altcoins on all major crypto exchanges.
The platform has already gotten significant publicity in the past. Elon Musk mentioned the Wall St. Bulls community in multiple Tweets and has reacted to a few memes created by the Wall Street Memes team during the presale. Every time Elon Musk mentioned a cryptocurrency in the past, it usually resulted in massive gains for all token holders, which will likely happen with $WSM once it goes live in late September 2023.
$WSM Token Presale + $50K Token Airdrop
The official $WSM token presale is close to hitting the hard cap of $30.4 million. The platform has raised well over $25 million and entered the final stage, during which $WSM tokens are available for $0.0337. If you invest right now, you will get a chance to earn some massive returns once the platform goes live. Moreover, if you complete a few simple tasks, you will become eligible to win another $10,000 worth of $WSM tokens, as the five luckiest investors will get a token airdrop once the presale is closed.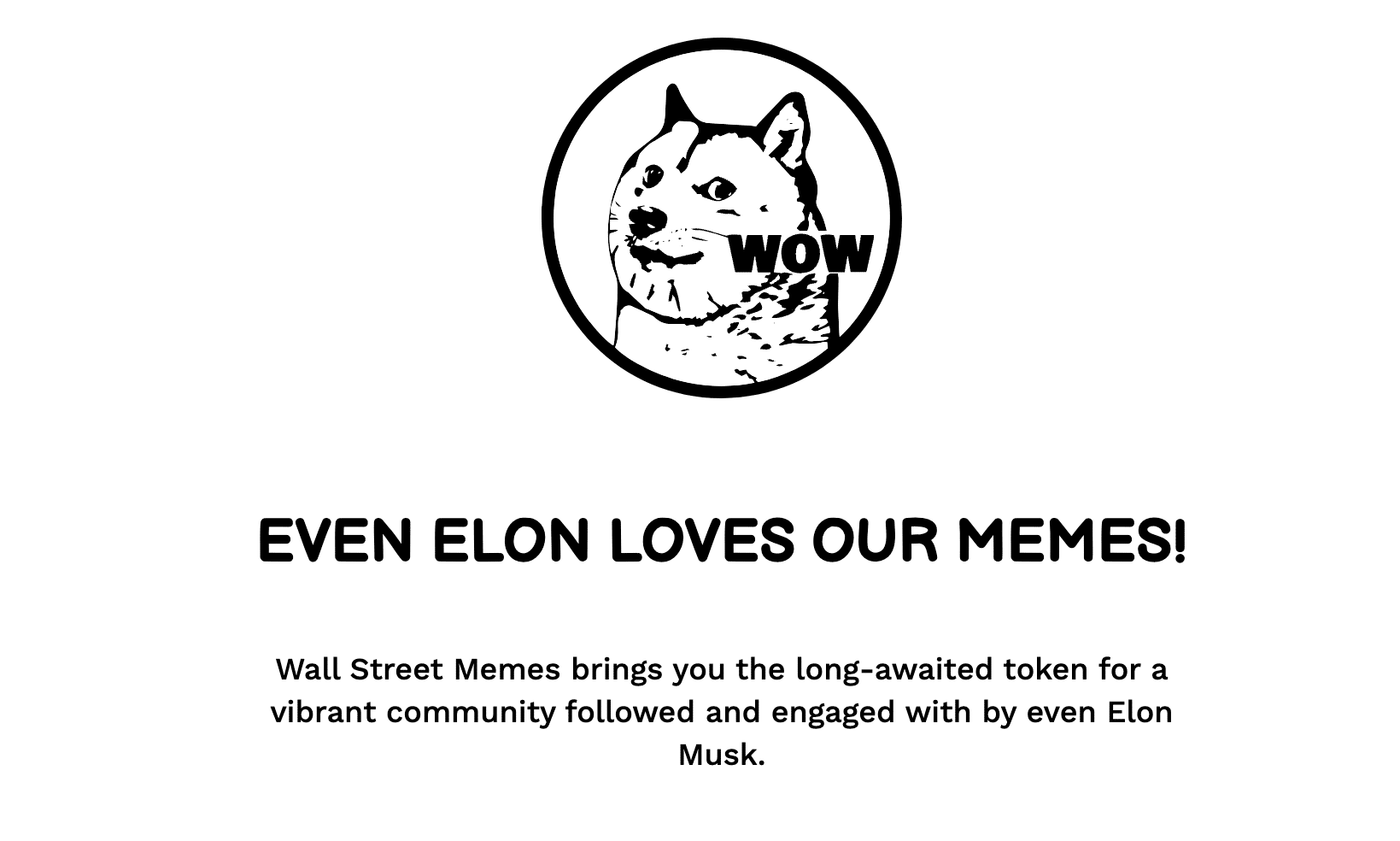 GEKE Token – Platform Designed To Reinvent The Meme Coin Market
Most meme coins are inspired by popular online jokes known as memes. For example, PEPE is inspired by the green frog meme with the same name. SPONGE is inspired by Spongebob memes, Dogecoin is inspired by the DOGE meme, and most others follow the same suit.
However, while the GEKE token is also clearly a meme coin, it's built around a unique meme character. Geke is a new meme designed to act as the platform's mascot. As such, it has no copyright infringement issues or linked wallets and is not intended by scammers who have been plaguing the meme coin markets for over a decade. Moreover, many meme coins released in the past turned out to be scams known as rug pulls that would rob early investors of their money just a day or two after release. 
Geke's unique design includes a fully renounced ownership system that ensures all investors have the same rights to every token. Geke token was launched out of nowhere to inform the general public of what goes on behind the scenes with most meme coins, allowing investors to find the platforms that actually provide value. In short, Geke aims to help grow the meme coin markets by allowing investors to recognize poorly designed projects more efficiently.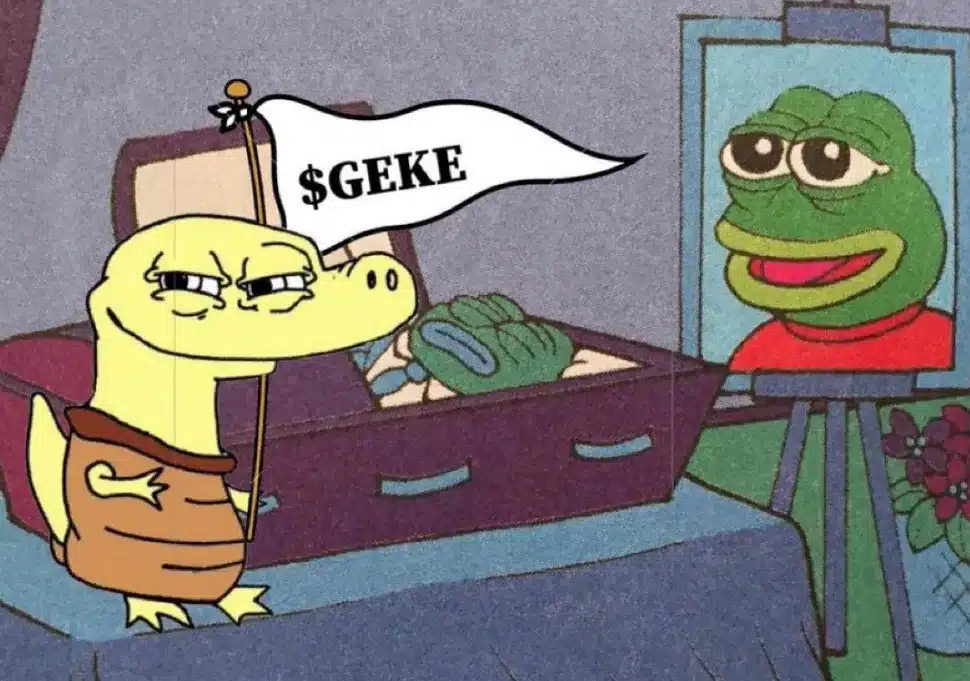 GEKE Token Price Movements
Geke tokens were released on August 25, 2023. The project has exactly 69,696,969,696,969 GEKE tokens in circulation at a price of only $0.0000000039. 
It took two hours for the token to reach a price of $0.00000001799, a massive spike. According to CoinMarketCap, GEKE coins grew by over 1610% in the first four days of release, and despite having a total market cap of only $1.1 million, they are on the way to becoming one of the highest gainers in the niche. However, only time will tell if Geke Token's idea is worth investing in or if it is another rug-pull scam.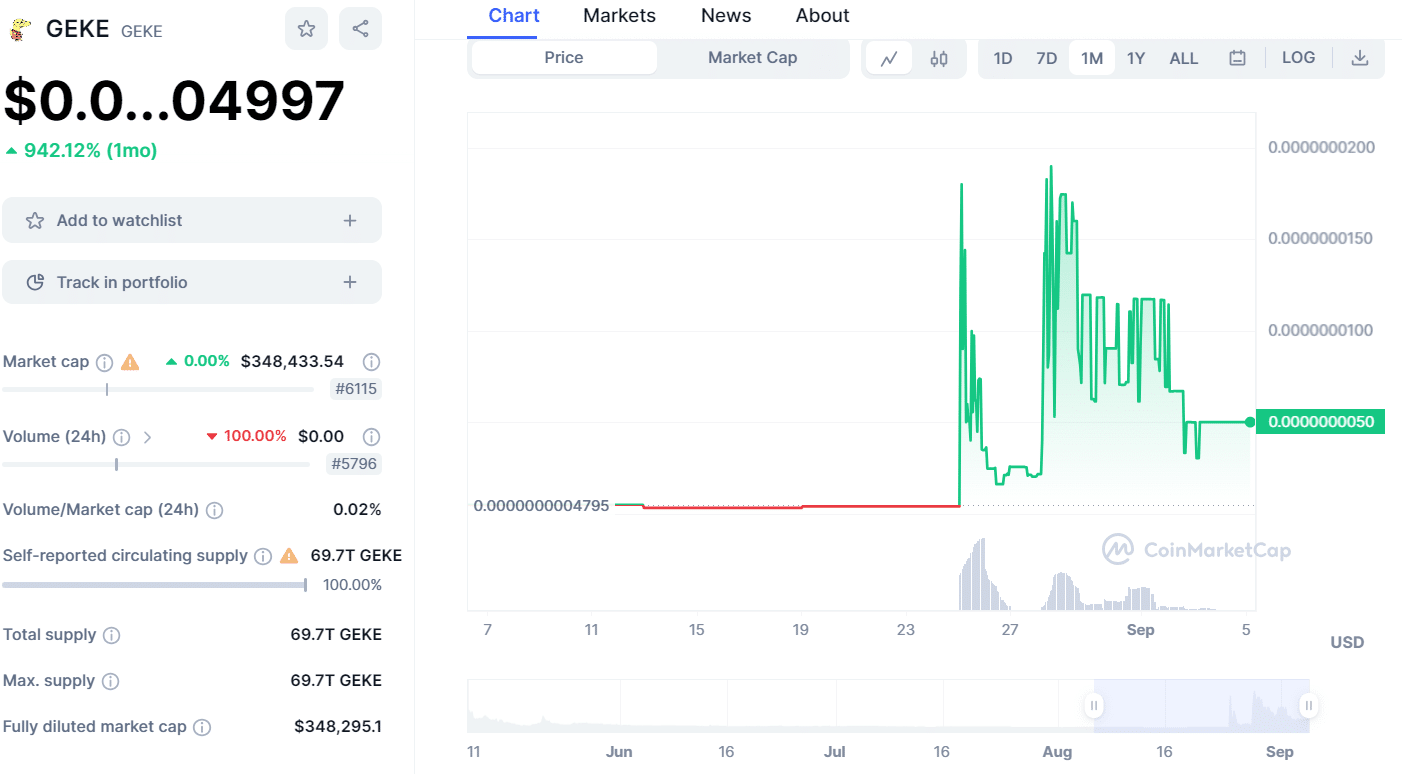 Wrapping Up
While the GEKE coin is on a bull run, experiencing growth of over 2,000% in the past week, it will likely be another pump-and-dump token with no long-term gains. On the other hand, Wall Street Memes is yet to go on a bull run that could result in some of the most significant gains the industry has seen in years. You can still get $WSM tokens in presale, so don't miss your chance to invest in this excellent crypto platform to get the highest returns in 2023 and beyond.