Calvaria, a P2E-themed battle card game, aims to make crypto gaming mainstream by tapping into an existing physical battle card games market. According to Markets and Markets analysis, the crypto gaming industry is poised to grow from $4.6 billion in size in 2022 to $65.7 billion by 2027, which is one of the reasons why newcomers will be inspired to join. The presale of Calvaria (Duels of Eternity) is coming to an end, and only 14% of $RIA tokens are now available for purchase and initial listings on LBank already announced. In this article, we will elaborate on five reasons to buy Calvaria ($RIA) before presale sells out, so let's dive in!
5 reasons to buy $RIA tokens before the presale ends
There are many reasons why investors will keep buying $RIA tokens until the presale ends, but also after it gets listed, there is no doubt about it. The amount raised so far in this presale is $2,64 million, but the amount will surely increase in days to follow. The value of $RIA tokens is expected to explode in the following months after the initial listings, so here are five reasons why you should buy $RIA tokens before the presale ends!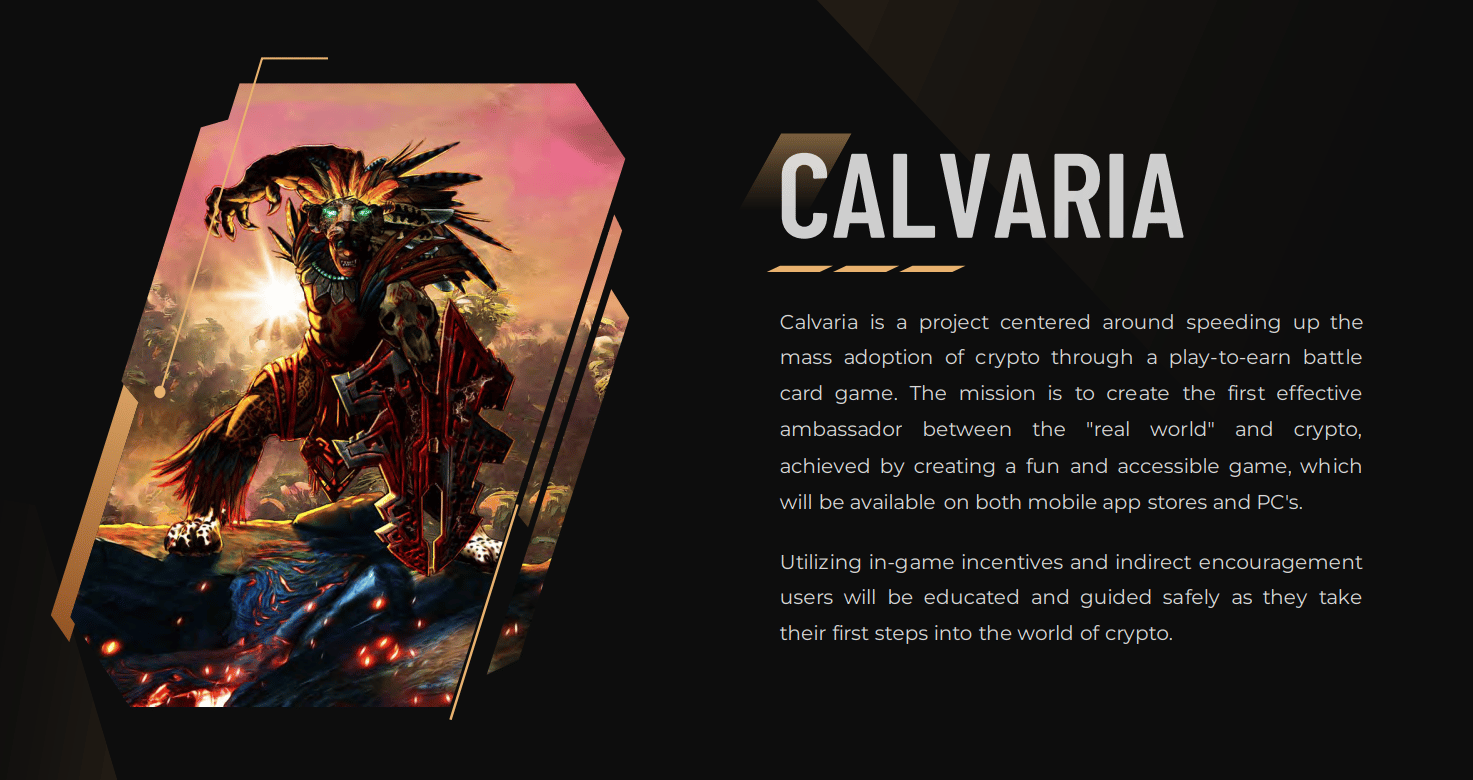 1. The plot is magnetic
Calvaria: Duels of Eternity takes place in the afterlife. Santa Muerte, Void, and Quetzalcoatl battle for control of the fate of this otherworldly plane. The game offers an adventurous time while exploring the world inspired by Mexican mythology. Players will choose one of three factions to align themselves before organizing and collecting their armies. Once they are ready, they will face other players. The mysteries of the afterlife will unfold before their eyes as they expand their decks and earn rewards.

Players will take command of their army and the battlefield as generals. As each player masters the art and skill of outmaneuvering their opponent, victory will be achieved after facing many defeats. The ability to adapt your strategy on the field will depend on your knowledge. This will include the placement of allies units and their abilities.
The wars of the living are similar to those of the deceased, and each card is in the hands and control of the greatest of the players out there. You must have a sharp mind and mental grace to deal with Calvaria's Duels of Eternity, so it is up to you to step up and show your virtues.
2. The game is inclusive
Play-to-earn crypto games are usually directed toward crypto enthusiasts who are already interested in investing. However, Calvaria's team wants to offer something new to the market – a blend of as many options as possible, so everyone can find their place in this interesting concept. 
Besides the play2earn concept, there is also a free-to-play version that will be the choice of the people who want to take a peek into this game before diving deeper into it. There are also two modes for players to choose from:
Single-player mode

Player vs. Player
The first mode will enable the players to perfect their skills, while the second will be an opportunity for the players to truly try out all the ways to outperform their opponents. 
3. The players can earn in various ways
One of the reasons that make Calvaria so appealing is the fact that there are many ways to earn. Players can sell game resources that are bought or earned by playing the game. In addition, there will be opportunities to win tournaments and, consequently, get rewarded for your skillful play. Each card will also be an NFT, which can be sold later. 
As the platform evolves, the opportunities for earning will increase. Also, $RIA tokens have enormous potential for price explosion in the following period, which will be especially rewarding for the investors who have realized in time that buying $RIA tokens should be on their minds!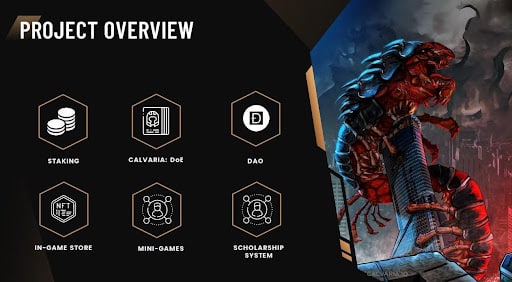 4. The value of $RIA tokens will rise
All the elements of the game are so appealing that there is no doubt that thousands of players will want to explore this mysterious world. The demand and the price are closely related, which means that all the available features will certainly attract the players to come and join. Even though there is a free2play version, there is a high probability that many will just switch to the play2earn version because of the greater number of nuances that will color the playing experience of each user. 
The players who don't wish to participate in gaming tournaments may use the staking system but also become a member of DAO (Decentralized Autonomous Organization) and vote if they wish. The freedom to choose what you want to take from the platform will surely be quite appealing to a large number of people and will increase the demand for $RIA tokens along the way. 
5. Crypto whales have their eyes on $RIA tokens
Crypto whales are the investors who buy large portions of tokens when they realize that there is great growth potential for the project. It is obvious why they want their hands on $RIA tokens – the platform incorporates numerous exciting features that will provide a thrilling experience, but there is also an enormous potential for a price explosion in the future! 
The Calvaria team revealed a huge buy recently when a crypto whale invested $97,5k at once! Crypto investors who are beginning their investing journey can learn a lot from the more experienced whales who simply have a sixth sense regarding profitable projects like this!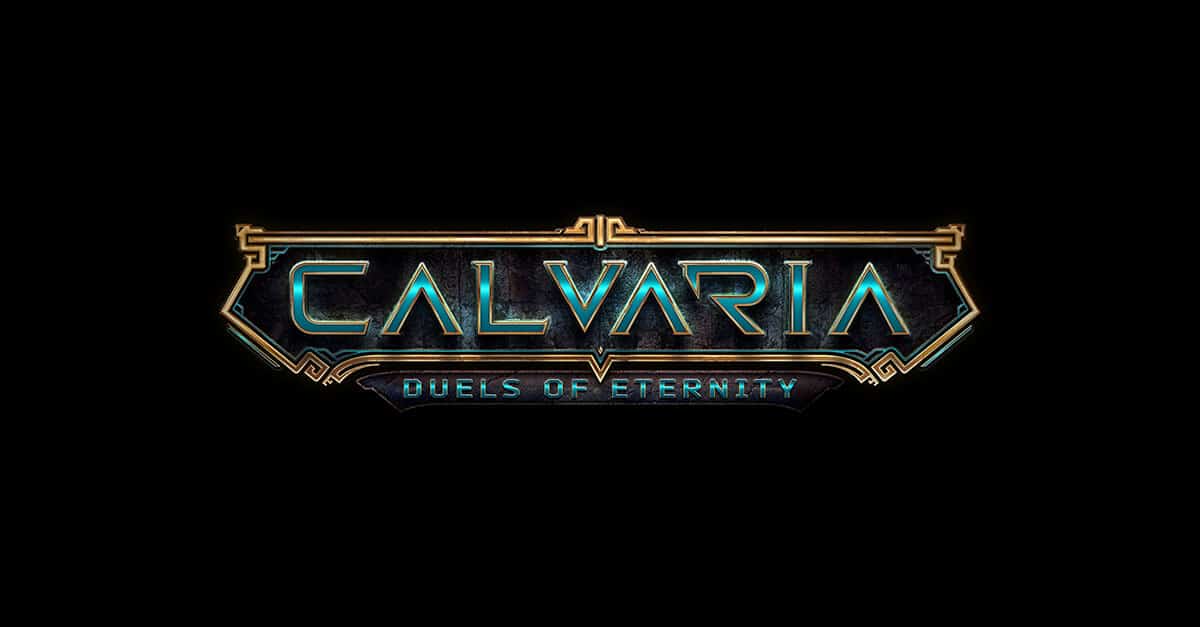 Conclusion
Calvaria is an innovative platform that will combine all the appealing factors and deliver all the features that will ensure one exciting experience. Since the presale is quickly evolving and will be over soon, make sure you get your portion of $RIA tokens while you have a chance!