Sports
CHIPS Act moves 'across the finish line' with $52 billion investment in semiconductors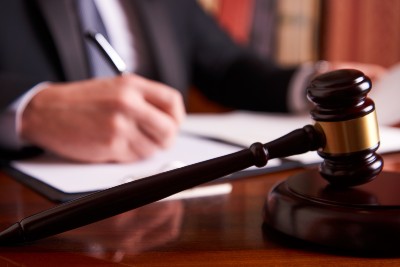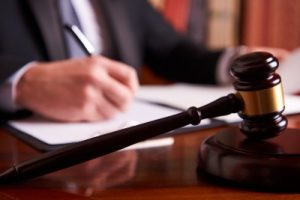 For decades, the United States has fell behind other countries in the marketing of semiconductors.
Semiconductors are necessary in any product that has an on switch, including vehicles, laptops and washing machines.
President Joe Biden signed into law the Creating Helping Incentives to Produce Semiconductors (CHIPS) for America Act.
Originally introduced by Rep. Michael McCaul of Texas in June 2020, CHIPS for America will strengthen the U.S.'s research, development and production of semiconductors. In 2022, the U.S. produces only 12 percent of the world's chips. In 1990, 37 percent of semiconductors were produced in the U.S.
In Virginia, U.S. Sen. Mark R. Warner and U.S. Rep. Abigail Spanberger began to lead bipartisan efforts earlier this year to support CHIPS for America.
"The Chips and Science Act will lower costs for families, strengthen our national security, and create good-paying manufacturing jobs here in the United States, and I'm proud to have shepherded it into law," Warner, co-chair of the Senate Cybersecurity Caucaus and a former technology entrepreneur, said in a press release Tuesday.
Semiconductors are also necessary in production of smartphones, ATMs and electric toothbrushes. CHIPS for America includes $52 billion in funding to manufacture semiconductors on American soil – "a move that will increase economic and national security and help America compete against countries like China for the technology of the future," according to the press release.
Warner first introduced the CHIPS for America Act in June 2020 with Sen. John Cornyn of Texas.
"For those of us in the House and the Senate who are focused on boosting innovation, increasing manufacturing capacity, and lowering costs for Americans, today is a long-awaited day," Spanberger said in a press release Tuesday. "Right here at home, our Commonwealth is ready to support increased manufacturing, research and development of semiconductors. The robust investments in the CHIPS and Science Act will push companies to expand their operations and build new plants here in Virginia and across America."
According to Spanberger, semiconductor shortages "have impacted nearly every segment of our economy." CHIPS for America will "bring new manufacturing jobs to our Commonwealth and our country, shore up homegrown production of these chips, and prevent future shortages of the many day-to-day goods they power — including cars, computers, farm equipment, cell phones and common household appliances."
"When we make investments in American manufacturing, we reduce our dependence on foreign-made semiconductors and increase our competitiveness with other nations — like China," Spanberger said in the press release. "As the Chinese Communist Party continues to challenge the United States, the investments that have moved across the finish line today will allow American innovation to continue to set an example for the rest of the world."
East Asia currently leads in the production of the world's chips with 75 percent of chips produced in China and Taiwan. Production of semiconductors in the U.S. would enable the nation to overcome challenges created by COVID-related chip supply strains which decreased supply and created higher prices for vehicles and other goods. "Today's shortages indicate how catastrophic future chip shortages could be for America's economy, technological competitiveness and military capabilities," a press release stated.
"This historic legislation is critical to helping us strengthen our national security, lower costs, create jobs, and outcompete China," Virginia Sen. Tim Kaine said in the press release Tuesday. "I'm glad to have helped pass this bill in the Senate so it could be signed into law today, and look forward to building on this progress with more legislation to improve our economic competitiveness and lower costs for Virginians."
The legislation will also provide more than $81 billion for the National Science Foundation (NSF) over the next five years to accelerate domestic development of national and economic-security critical technologies such as artificial intelligence, quantum computing, advanced manufacturing, 6G communications, energy and material science. America's Science, Technology, Engineering and Math (STEM) workforce will receive $13 billion through scholarships, fellowships, and traineeships.