Charitable Contributions Fund launched by Farm Credit of the Virginias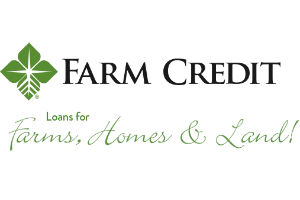 Farm Credit of the Virginias, a lending cooperative serving Virginia, West Virginia, and western Maryland, announced the launch of a Charitable Contributions Fund, in which the association will offer grant opportunities for eligible organizations that support the rural communities that the cooperative serves.
Through the Farm Credit of the Virginias Charitable Contributions Fund, the cooperative will engage with and build stronger partnerships with organizations that preserve and promote farmers and families in its rural communities. The program will allow the association to meet its mission to serve and support the agriculture industry by investing in the growth of agricultural programming.
"Farm Credit of the Virginias has a long-standing commitment to supporting organizations in agriculture and our communities through contributions to grow and support agriculture and our rural communities," said Brad Cornelius, CEO of Farm Credit of the Virginias. "The Charitable Contributions Fund provides us an opportunity to build upon that commitment and provide support to even more organizations and projects that meet this mission. We look forward to seeing the impact these funds will make now and into the future."
Two sizes of grants will be issued to applicants each year. Grants will be awarded for up to $5,000 or $25,000 in funding depending on the scope of the project.
Funding will be considered for charitable projects that are either located in the association's 96-county territory or that serve communities where Farm Credit of the Virginias conducts business.
Grants will be awarded to non-profit groups and organizations. However, grants will not be awarded to individuals or private farms.
Grant applications for the current funding cycle will be accepted through Sept. 15, 2022. Grants will be awarded by Oct. 31.
Applications and additional program details can be accessed at www.farmcreditofvirginias.com/charitable-contributions-fund