ACC Kickoff: Virginia Tech football's Josh Jackson, Ricky Walker talk with reporters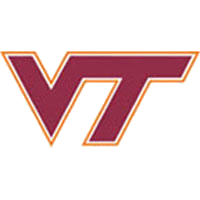 Virginia Tech football's Josh Jackson, Ricky Walker talk with reporters at the 2018 ACC Kickoff.
Q. Josh, as the leader of this offense and a leader on the team, what in your opinion defines leadership for you?
JOSH JACKSON: What defines leadership? Would definitely be just being a guy that other people can look up to and follow, I guess you could say, especially since we have a young team, just being somebody that some of those younger guys can look up to. And how I work and how I act around the facilities and outside of the facilities is something that they should try to follow and, I guess, mimic in a sense.
Q. Josh, you had your first season as starting quarterback last year. Second year, what's it going to be like having a year under your belt?
JOSH JACKSON: It's definitely great to have the experience from last year, but I don't think no years are the same, obviously. So we'll have different challenges and different teams we will play, and that past experience will hopefully have me a little bit more ready for that.
Q. Josh, eight of the top nine rushing teams last year have quarterbacks that run effectively. Last year you grossed almost 500 yards. The net was a little less than that, sacks and so forth. What's the importance, the value of you running the football in this offense?
JOSH JACKSON: I think it definitely adds another dimension to your offense when you have a quarterback that can run a little bit. That can definitely do nothing but help you.
Q. Last year offensively 5.4 yards per play. It's pretty impressive. Is it reasonable to think that you can total higher this year per play?
JOSH JACKSON: I have never even really thought about that stat to be honest. I mean, obviously we're trying to get better offensively, and hopefully we can get better at that.
Q. Josh, under Justin coming on to the team, looking at 19 wins in the past two seasons, and obviously a couple years ago having the opportunity in the ACC Championship, what has Virginia Tech under Justin Fuente been? How would you define the culture of this now?
JOSH JACKSON: I think not much has changed, I don't think, with our culture. I know we got back to the ten wins. We had nine last year. But our culture has always been blue-collar, hard, smart and tough football teams. With that, we always want to try to win the ACC Championship, and I don't think any of that has really changed.
Q. Josh, without Cam Phillips, who are you looking to? I know Eric Kumah got a lot of experience last year, but as far as your confidence around your wide receivers and your other targets?
JOSH JACKSON: Got a lot of confidence. I know they're young, but Sean Savoy, Hezekiah Grimsley, Phil Patterson, Kumah, as you said. And then there's another guy I've been talking about a lot is Damon Hazelton. He's a transfer from Ball State who I think will have a big impact on our offense.
Q. You settled in fairly quickly last year. What is it that's allowed you to get as comfortable as fast as you did?
JOSH JACKSON: I mean, guys like Cam Phillips, guys like Kyle Chung, Wyatt Teller, those guys were all very supportive of me. Those were all leaders on our team and on our offense especially, and those guys kind of being behind me, as Cam as like my safety net and knowing Wyatt is not going to let anyone hit me without a lot of effort, that definitely made me more comfortable in regards to the season.
Q. There would have been conversation, too, if you had been hit, right?
JOSH JACKSON: Yeah, no doubt.
Q. Josh, from year one to year two, what are some of the facets of your game that you've really concentrated on to improve from year one to year two?
JOSH JACKSON: Definitely just continuing my growth in the mental aspect of the game, knowing defenses and knowing our offense in and out is definitely something I've focused on, along with getting the ball out quicker, working on RPOs and throwing on the run and everything like that have been things that I've focused on this off-season.
Q. Describe Ricky as a teammate.
JOSH JACKSON: He is the captain of this team. I mean, he's the leader. He's the bell cow, the pail holder. He's who everybody on our team should look up to and respect, and I can't really say more about him.
Q. Ricky, describe Josh for you.
RICKY WALKER: Yeah, Josh, great guy, great player, smart, trusting. Whenever I'm on the sideline and the offense is out there, it's pretty much no worries when Josh is out there.
Q. Ricky, I think that's the first time I've seen you put down that lunch pail today. What does the lunch pail defense mean to you?
RICKY WALKER: It means a lot. It's an honor to be the pail keeper. Coach Foster gave me that role last fall, last fall camp. You know, it just shows you how we go about business and how we do things at Virginia Tech, blue collar-like, hard-working, and I'm just very honored to be able to hold that pail.
Q. Ricky, you mentioned Bud Foster, just what you can say he's done as a leader in your life on and off the field, and to truly define to you what that lunch pail defense is.
RICKY WALKER: Yeah, Coach Foster is definitely one of the best to ever do it. He was really one of the main reasons why I came to Virginia Tech, knowing that he has a history and that he's been there for a while and that he will always put me in the best position to win games and to make plays.
This is going on year five, and just the longer I've been around him and played for him, the more and more I just realize how thankful I am for him. When I was a freshman it used to be, all right, Ricky, yeah, we'll need you in a couple years, playing under or behind Luther Maddy and Woody Baron, to now it's leading the defense under Bud Foster. I pretty much took on that role and just took off with it.
Q. As I look at the names of the players who aren't here anymore, that graduated, you guys lost an extraordinary amount of talent, just three starters other than yourself back, and yet you're the lunch pail guy, you're the leader. Given the culture that Bud Foster has established, does it really matter who's gone and who's back?
RICKY WALKER: I mean, I guess for the fans it matters, but for us it really doesn't matter. You know, people ask me that question all the time. You're young and you lose guys. As long as Bud Foster is in Blacksburg, I think we're going to be just fine.
Q. Last year the team gave up 14.8 points per game, which isn't too bad, but what is it that you need to do this year to maybe knock that total lower.
RICKY WALKER: 14, I think that's still a little too much. But just first things first, we always preach stopping the run. I think if any defense can stop the run, you have a pretty high chance of winning the game, so that's definitely one of our goals each and every week is stopping the run. Other than that, just doing what we do best, preparing and winning ballgames.
Q. Dax Hollifield is a true freshman coming from down in this area. What have you seen from him so far and what do you expect from him this year? What kind of impact can he make for your defense?
RICKY WALKER: Yeah, he's a few weeks in, and I got a chance to watch him do little skills and drills, and so far he's a bull. He looks like a bull. He's flying around hard, and so far he knows the calls, and I'm excited about that because as a linebacker that's important on our defense. I think he's going to help us out tremendously defensively and on special teams, so I'm excited for him.
Q. Obviously lost some key guys on defense, but have veterans coming back, yourself, Trevon Hill and maybe others. Who are some other guys that you're looking to see step up?
RICKY WALKER: Yeah, young guys, both our linebackers, Dylan Rivers and Rayshard Ashby, I'm excited for those two guys. Those guys, they had great leaders in the room last year in front of them, so I'm excited to see how they come to work and how they come to business. Anybody else — young guys like Bryce Watson, Devon Hunter, those two guys I'm excited for, too.
Q. I know you are one game at a time. I know that's the mantra of the team. This is your last season, the last regular season home game was against an opponent that's pretty special on the calendar. What would it mean to be able to finish out your home career with a win against that program?
RICKY WALKER: It would mean a lot. You know, definitely a big game on Monday night. Nobody else is watching. As coaches say, there's nowhere to hide that night. Right now we're doing what we're doing best, we're preparing and working out and just giving us the best chance to win that night.
Q. To hear Josh call you the leader of this team, what does that role, leader, mean to you, and how are you helping to bring along so many of these young players?
RICKY WALKER: Yeah, you know, leader, that's pretty much — I was born a leader. It pretty much came natural to me. You know, this year is probably going to have to be a little more vocal than I've ever been, which is no problem. It's what we need and what's best for the team. But as far as the young guys, I try to show them what it takes to win, and each day how to practice, how to work out, how to lift, because everything we do in the off-season, I personally believe is a little different. The things we do is what gets us over the top in that third and fourth quarter in week nine in November, something like that. Just preaching to them and showing them what it takes to win because Blacksburg and Virginia Tech, that's all we know how to do is win.
Q. You guys had a stirring game with West Virginia to start the season last year. Here in 2018, once again, you guys are front and center under the bright lights at Tallahassee. Your thoughts opening with the Seminoles, who you haven't seen for a while?
RICKY WALKER: Yeah, it's exciting. You know, growing up you want to play in those kind of big games. Florida State, it gets no better, great fan base, great tradition, Doak Campbell Stadium, Monday night. It gets no better than that. Just being able to show our talents and show how hard we work and be able to put Virginia Tech out there on the map.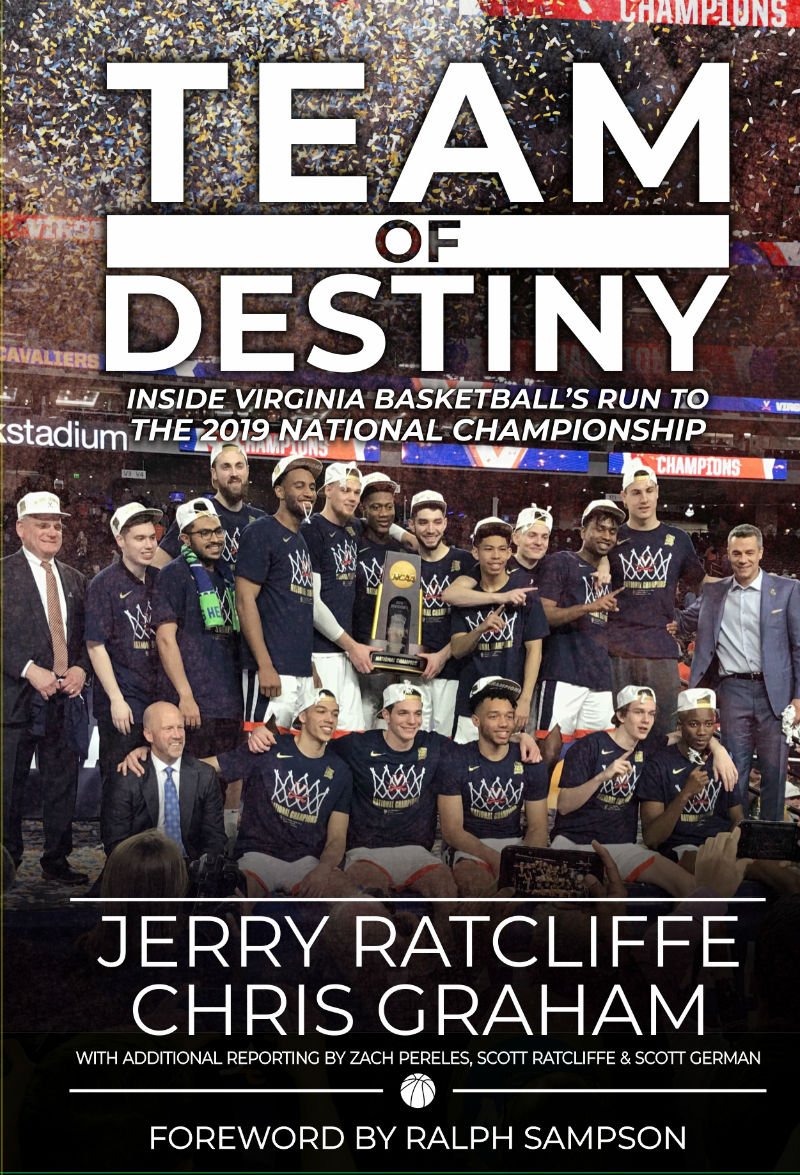 Team of Destiny: Inside Virginia Basketball's Run to the 2019 National Championship, by Jerry Ratcliffe and Chris Graham, is available for $25.
The book, with additional reporting by Zach Pereles, Scott Ratcliffe and Scott German, will take you from the aftermath of the stunning first-round loss to UMBC in 2018, and how coach Tony Bennett and his team used that loss as the source of strength, through to the ACC regular-season championship, the run to the Final Four, and the thrilling overtime win over Texas Tech to win the 2019 national title, the first in school history.

Related Content
Shop Google