#19 South Carolina holds off VMI Keydets, 7-2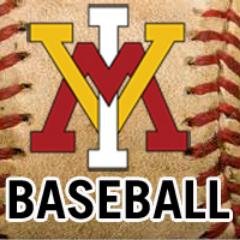 The #19 South Carolina Gamecocks jumped out to a 4-0 lead they would not surrender, on the way to a 7-2 victory over the VMI Keydets in baseball action Saturday afternoon in Columbia, S.C.
USC jumped out to a 3-0 lead in the first, thanks in large part to four first-inning walks by the Keydets. The Gamecocks tacked on another run in the third, which started a streak of four consecutive one-run innings and gave the home team a 7-2 edge. The Keydets put two runners on in both the seventh and eighth innings, but could not score again as the Gamecocks equaled the series at a game apiece.
The starters got the decisions, as Cody Morris (1-0) held the Keydets to two runs on two hits in 5 2/3 innings, with his primary mistake being Nathan Eaton's second homer in as many days. Zak Kent (0-1) was the loser after allowing four runs in three innings. Control trouble cost Kent, as he walked four in the start and was forced to throw 81 pitches in the shortened outing (44 strikes).
After the Gamecocks took the 4-0 lead to the fourth, helped by a solo homer by Madison Stokes in the third, the Keydets cut it to 4-1 in that frame on a two-out RBI single by Peyton Maddox. Eaton sparked the rally with a two-out steal of second. A homer by Hunter Taylor in the bottom of the inning pushed the margin back to four, however, and the Keydets got no closer than that the rest of the way despite Eaton's sixth-inning long ball.
Offensively, USC was led by Stokes, who went 2 for 4 with two homers, while Eaton scored both VMI runs and hit his second homer of the season to lead the Keydets.
VMI and South Carolina will wrap up their season-opening series with the rubber game Sunday at 1 p.m.