National College in Harrisonburg announces 2013 graduates
Published Wednesday, Jun. 12, 2013, 6:29 pm
Filed under
Business/Economy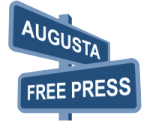 Join AFP's 112,000 followers on
Facebook
,
Twitter
and
YouTube
Connect with AFP editor Chris Graham on
LinkedIn
News tips, press releases, letters to the editor:
augustafreepress2@gmail.com
For advertising inquiries, contact us at
freepress@ntelos.net
.
The Harrisonburg Campus of National College (www.national-college.edu) announced the graduates in the class of 2013. The following students received their degrees and diplomas at the graduation ceremony held on Thursday, May 23rd at the James Madison University Convocation Center.
Anderson, SC Melinda L. Randozzo- Associate Degree
Brandywine, WV Megan Nicole Whetzel- Diploma
Bridgewater, VA Heather Lynn Lough- Associate Degree; Nicolas Skaflen- Bachelor's Degree
Broadway, VA Kellie Marie Blewett- Associate Degree; John K. Bryant- Bachelor's Degree; Nancy Campos- Diploma; Rachel Nicole Halterman- Diploma; Scott Wester Hines- Bachelor's Degree; Kimberly Morgan- Diploma;  Theresa Lynn Marie Roemer- Associate Degree; Sandra K. Vandevander- Bachelor's Degree; Pamela R. Whetzel- Diploma
Charlottesville, VA Alicia Michelle Parolisi- Diploma
Chilhawie, VA Frankie Nicole Mooney- Diploma
Churchville, VA Anabel Fields- Diploma; Ginger Davis Fix- Diploma
Dayton, VA Olga Ivashina- Associate Degree; Olwyn Wilkins Joseph- Associate Degree; Cheryl Lynn Trent- Diploma
Elkton, VA Sharon C. Burrill- Diploma; Christina M. Gillaspy- Diploma; Natasha Sue Knight- Associate Degree; Katherine G. Malamphy- Diploma; Megan Roach- Diploma; Evelyn Shifflett- Associate Degree; Sharon V. Williams- Diploma
Fairfield, VA Michael Leo Hol- Bachelor's Degree
Fulks Run, VA Tracey Foran- Associate Degree; Maggie M. Short- Bachelor's Degree
Grottoes, VA Brandi Nichole Chilafoux- Associate Degree; Denise Lynne Massie- Bachelor's Degree; Shannon Renee Zalewski- Associate Degree
Harrisonburg, VA Andrea Nicole Bower- Associate Degree; Veronica Carrico- Diploma; Robert Flink- Associate Degree; Sara Louise Greer- Bachelor's Degree; Brian Douglas Hoover- Associate Degree – Double Major; Barbara Ann Jones- Diploma; Aleksandar Kukolj- Associate Degree; Mark Meriweather- Associate Degree; Alyssa Dawn Morris- Diploma; Russell Walter Nelson- Bachelor's Degree; Steve Roach- Bachelor's Degree; William S. Stickley II- Bachelor's Degree; Stephanie Sherri Austin- Associate Degree; Adam Bagzada- Associate Degree; Janna R. Basye- Diploma; Tamekea Yvette Becks- Associate's Degree; Summery Maria Board- Diploma; Terri L. Campbell- Diploma; Sheila Denise Clark- Diploma; Catherine Erin Elizabeth Dalton- Associate Degree; Jessica L. Delawder- Associate Degree; Ashley M. Dellinger- Diploma; Dielle Amanda Sophia Gardner- Associate Degree; Tracy Lambert- Diploma; Monique P. Loving- Associate Degree; Myra Jean Majors- Associate Degree; Daralicia  Smith- Associate Degree; Kristine Renee Smith- Diploma; Angela Dawn Spitzer- Diploma; Robert O. Darku- Diploma
Hopewell, VA Bonnie M. DeBorba- Associate Degree
Kingwood, WV Breeann Hope Costello- Associate Degree
Luray, VA Lisa Ann Cox- Diploma; Christian N. Randall- Associate Degree
Mathias, WV Katherine J. Dove- Associate Degree
McGaheysville, VA Julie Ann Lam- Bachelor's Degree
Middletown, VA Emily Sampson- Diploma
Mount Crawford, VA Christina Renea Parker- Associate Degree; Sarah Snellings- Associate Degree
Mount Jackson, VA Nicole Renee Oates- Diploma; Leslie Kay Showman-Williamson- Diploma
New Market, VA Matthew Shane Bynaker- Associate Degree; Julia Kay Ganoe- Associate Degree; Elizabeth Ann Mongold- Associate Degree; Amy Lee Neff- Diploma; Merrie Ann Rodarmel- Associate Degree
Orange, VA Amanda L. Lopez- Diploma
Penn Laird, VA Christopher Lyle Weve- Associate Degree
Port Republic, VA R. Caline Rexrode- Diploma
Quicksburg, VA Tiffany Dawn Hinkle- Associate Degree
Riverton, WV Benjamin Stonie Ratliff- Diploma
Shenandoah, VA Janice Ann Wheeler- Diploma
Singers Glen, VA Jessica Nicole Morris- Associate Degree
Stanley, VA Samantha Jan Dinges- Associate Degree
Staunton, VA Nicole Marie Bridges- Associate Degree – Double Major; Jonathan William Cummings- Diploma; Kimbral D. Dumler- Diploma; Hope Quinnell Hancock- Associate Degree; Alicia Jane Penner- Associate Degree; Dana Showker Simmons- Associate Degree; Tamika  Tovar- Diploma; Jennifer Marie Wade- Associate Degree; Shelby Denise Maddox- Diploma
Stephens City, VA Courtney Lea Wolverton- Associate Degree
Stuarts Draft, VA Tabitha Lee Diaz- Associate Degree
Sugar Grove, WV Tiffany Alletta Arrington- Associate Degree
Timberville, VA Christina Gail Dean- Associate Degree
Verona, VA Nyoka Lynn Andes- Associate Degree; April L. Henderson- Associate Degree; Pamela Sue Myrick- Diploma; Mary Elizabeth Rankin- Diploma
Waynesboro, VA Patricia Anne Judd- Diploma; Megan Elisabeth Saunders- Diploma; Taylor Grae Swecker- Diploma
Weyers Cave, VA Krystal D. Avitt- Associate Degree; Michelle Lynn Shirley- Associate Degree
Woodstock, VA Jason B. Boor- Diploma