Virginia launches $6 million contraceptives initiative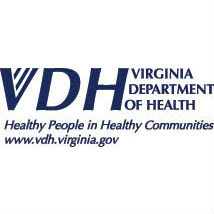 Virginians now have greater access to family planning options. October launches the beginning of Virginia's long-acting reversible contraceptives initiative.
Up to $6 million will be awarded to one dozen qualified health care providers to provide LARCs to patients through May 2020. Virginia's Temporary Assistance for Needy Families (TANF) block grant funds this initiative to decrease the number of unintended pregnancies and improve birth outcomes. In 2015, an estimated 49 percent of Virginia women reported that their pregnancy was unintended.
"Women should be in control of their own health care, and that includes access to all forms of contraception," said Gov. Ralph Northam. "The Virginia LARC Initiative will help ensure that the cost of long-acting contraceptives is not a barrier to low-income women who want to use this form of contraception to plan when or if they become pregnant."
"Improvements in maternal and birth outcomes are a top priority for Virginia's health and human resources agencies," said Secretary of Health and Human Resources Daniel Carey, MD. "LARCs are the most effective form of contraception, and we have seen promising results from similar programs in other states. We are proud that the providers that have been selected for Virginia's program include a diverse array of academic medical leaders, Federally Qualified Health Centers, free-clinics, and private and non-profit providers."
"The Virginia LARC Initiative aims to reduce unintended pregnancy and improve birth spacing, supporting 'Virginia's Plan for Well-Being' goal to establish a strong start for children," said State Health Commissioner M. Norman Oliver, MD, MA. "This is an important step toward realizing that goal."
These are the 12 participants in the Virginia LARC Initiative:
Augusta Healthcare for Women
Central Virginia Health Services
Daily Planet
Greater Prince William Community Health Center
Harrisonburg Community Health Center
Planned Parenthood South Atlantic
Rockbridge Area Health Center
Sinclair Health Clinic
UVA Health System
VCU Health System
Virginia League for Planned Parenthood
Whole Woman's Health Alliance