The value of hard work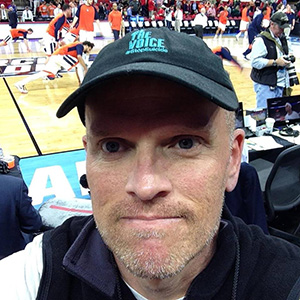 For close to a year, we had a guy – actually, a group of guys – mow our grass. Not my idea, and it bothered me.
Maybe I'm supposed to be above doing manual labor, but, sorry, not.
We make good money, live well, have a business to run that includes marketing and website design for clients across the country, a news website that keeps me busy 24/7/365, and on the side I'm doing broadcasting on ESPN.
So, sure, I can get away with hiring out lawn care.
But, I grew up mowing grass. My dad always did odd jobs to make extra money, and when I got old enough to be able to help, which I guess was around age 8 or 9, I was out there with him, weekends, summer days – he worked a second-shift job at the General Electric plant in Waynesboro.
I'd push-mow and weed-eat in the summer, and in the fall, we cut and delivered wood.
My grandfather then let me work with him a couple of summers. He built houses for close to 50 years, and he was a taskmaster, let me tell you.
I wasn't qualified to do much on his job sites, but I could help lay block, push wheelbarrows with heavy things in them, that kind of thing.
Ah, grunt work. I love it.
I was thinking about this today as I took an early Friday to get some lawn work done. My dad would give me five or ten bucks for helping him cut grass or cut wood, and I felt rich.
My grandfather paid me $5 an hour when minimum wage was $3.35. I was practically the one percent there.
I think of people born wealthy who grew up with maids and graduated into adulthood with housekeepers and cooks.
I don't know that you get to appreciate what it takes to make things out of nothing, like me helping, as I could, build a house from the dirt to the blocks in the foundation to the frame to the rest.
A nice-looking yard. A clean house. My mother, rest her soul – actually, hers and my dad's and my grandfather's; all have passed – had me helping her clean the house from my earliest memories.
And I mean that literally. I remember running a vacuum with my sister in a crib, and I'm four years older than her.
I hope I never get too important again to do my own yard and house work.
Column by Chris Graham
Comments