Team Racing Virginia adds motorsports athletes Grayson Cullather, Chase Butler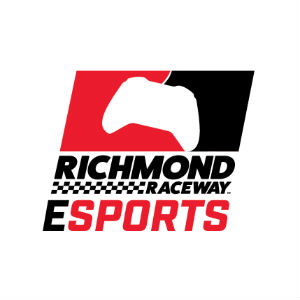 As Racing Virginia begins its second year, it continues its goal of promoting young Virginia athletes in motorsports by adding two new members to Team Racing Virginia .
Grayson Cullather and Chase Butler will join inaugural members Chase Burrow, Macy Causey, Zach Lightfoot, and Timmy "Mini" Tyrell to expand the group of outstanding young racers to six. All members of TRV are currently making an indelible impact on the racing scene in the Commonwealth.
Team Racing Virginia was introduced as a way to showcase the talent of up-and-coming racers in Virginia. The backbone of any sport is the future, and these six drivers have certainly proven they will be a part of motorsports for a long time to come. To be eligible for TRV, members must be from Virginia, under 18 years of age, and compete regularly in the Commonwealth, or in a national touring series.
"The goal of Racing Virginia is to grow motorsports in the Commonwealth, and Team Racing Virginia is an integral component of the platform," said Richmond Raceway President Dennis Bickmeier. "Adding two new members in Grayson Cullather and Chase Butler further showcases Racing Virginia's commitment to cultivating young racing talent in Virginia. We look forward to following each of them, along with the rest of TRV, as they compete as part of the extraordinary youth movement in motorsports today."
Grayson Cullather began his rookie campaign in 2015 at Southside Speedway in the U-Car series. He, along with his G-Man Racing team, finished third in points collecting one victory on the season. After a successful rookie year, he made the move to the Late Model series at Southside in 2016. He finished fifth overall and captured Rookie of the Year honors. At just 15 years of age, Cullather became the youngest Rookie of the Year in the Late Model division in the track's history. In 2017, Cullather returned to the Late Model Series, where he finished second in points and collected one race win, making him the youngest Late Model winner in the track's history at 16 years old.
Chase Butler, driver of the car No. 11, is a Mechanicsville, Va. native, and competes frequently at Virginia Motor Speedway. He made his racing debut during the 2016 Arena Racing U.S.A. season, where he was awarded Rookie of the Year and earned three Top-5 finishes. In 2017, he once again returned to the Arena Racing circuit and collected his first win and five Top-5 finishes. Also in 2017, he began his dirt racing career in the Sportsman division at Virginia Motor Speedway. He earned six Top-10 finishes and finished eighth in points. He also finished 14th in his debut in the Southeast Dirt Modified Series. He even got behind the wheel of an Open Wheel Modified at Clary's Motor Speedway, where he finished third in points and collected three Top-10 finishes.
Fans can meet TRV at the inaugural Season Launch Spectacular on Friday, January 26 and Saturday, January 27 at the Richmond Raceway Complex's Old Dominion Building. The event will include fan photo opportunities with the Monster Energy NASCAR Cup and Dale Earnhardt's 1994 Winston Cup Series championship trophy. The event will showcase iconic race cars in NASCAR history including Martin Truex Jr's the 2017 Monster Energy NASCAR Cup Series championship #78 Bass Pro Shop/Tracker Toyota Camry, Dale Earnhardt's #3 1993 Winston Cup Series championship car, Harry Gant's #33 1989 Skoal Bandit car, and a 1969 #1 Winston Cup Special.
Fans will also get their first chance to race in the new Richmond Raceway Simulator powered by iRacing, Richmond Raceway Reimagined infield redevelopment project update,NASCAR Heat 2 free play, tailgate games with exclusive prizes, food and beverages, and more.
The Season Launch Spectacular will be held on Friday, January 26 from 5 p.m. to 9 p.m. and Saturday, January 27 from 10 a.m. to 3 p.m. General public admission is $10 and free for children 12 and under. 2018 RICHMOND NATION members will receive free admission. RICHMOND NATION members are also invited to bring guests, equivalent to the number of 2018 tickets purchased, for free.
On Thursday, January 25, the Racing Virginia Podcast (RVP) with long-time racing executives Chuck Hall of Larry King Law's Langley Speedway and Dave Seay of Virginia Motor Speedway will launch on iTunes and racingvirginia.com. The RVP will discuss Virginia tracks, racers, and personalities including previews, recaps, and guests from around the Commonwealth with a new podcast every Thursday throughout the season. With behind the scenes stories and interviews, the RVP will deliver stories from the personalities at the track to the garage to behind the wheel.
To learn more about both Cullather, Butler, and the rest of TRV as well as stay up to date on racing news and information from around the Commonwealth, visitracingvirginia.com and follow along on its Facebook, Twitter, and Instagram pages.