Shenandoah Valley Children's Choir among select choirs to perform at regional choral directors conference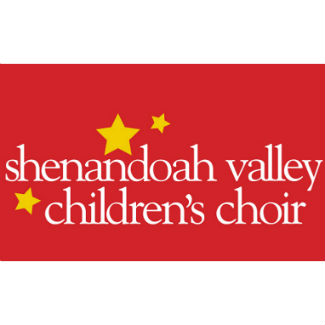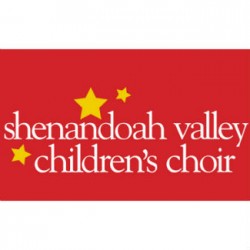 The Shenandoah Valley Children's Choir has been selected to perform at the American Choral Directors Association Southern Division Conference in Louisville, Kentucky. The 73-member Concert Choir will perform Friday, Feb. 23, at the Kentucky Center for the Performing Arts.
The selection process is rigorous, according to artistic director and executive director Janet Hostetter. Nineteen choirs from a pool of 85 applicants earned invitations. The blind screening process by a panel of judges included review of previous programs and unedited audio recordings from over the last three years.
This is the fifth time the choir has been selected to perform at this event. Previous appearances occurred in 2000, 2002, 2006 and 2012 while Julia J. White was artistic director.
SVCC is the only choir from Virginia. The ACDA Southern Division serves and represents eleven states: Alabama, Florida, Georgia, Kentucky, Louisiana, Mississippi, North Carolina, South Carolina, Tennessee, Virginia and West Virginia.
Hostetter says that performing at the ACDA conference is a unique opportunity for SVCC to receive national exposure among a prestigious choral network.
Choristers also grow from the experience. Some who have performed at past ACDA conferences call the experience "terrifying, yet gratifying and exhilarating, and life-changing," Hostetter said.
The Kentucky Center for Performing Arts, which seats approximately 2,375 people, is "a state-of-the-art, acoustically-pleasing venue that is awe-inspiring beyond any of our local performing spaces," she said. "The privilege of singing before a large audience of choral directors who understand the hard work that choristers have put in to achieve such a high level of performance does not go unrewarded."
The choir will perform a 25-minute program featuring six diverse choral works that range in style from classical to folk to world music. Choristers will sing in English, German, Taiwanese and Spanish. Two folksongs will be performed with choreography designed by Ryan Corriston, James Madison University assistant dance professor, and his wife, Amber, the artistic director and owner of Corriston Movement And Dance and an instructor at Harrisonburg High School.
The arrangement of "Shenandoah" by Mark Patterson that SVCC filmed in collaboration with the Shenandoah National Park Service during the summer of 2016 will also be featured.
The Shenandoah Valley Children's Choir, based at Eastern Mennonite University, is an advanced choral music education program that includes more than 230 children in three auditioned performing choirs and three non-auditioned early elementary classes. The choir draws students from Winchester to Lexington, across the Shenandoah Valley.
Story by