Shenandoah pitcher Robert Klinchock selected by Detroit in 2019 MLB Draft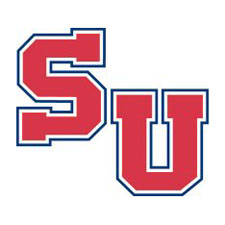 Standout pitcher Robert Klinchock '19 has become the third member of the Shenandoah University baseball program drafted in the past four years with his selection Wednesday evening by the Detroit Tigers.
Klinchock, the Hornets No. 1 starter this season, was selected by the Tigers in the 35th round with pick No. 1042 of the 2019 Major League Baseball draft.
Klinchock finished his SU career with a 15-12 record and 141 strikeouts in 201 innings pitched. He was named to the 2019 ODAC All-Tournament Team.
The 2019 co-captain will report to the Tigers spring training home in Lakeland, Florida for assignment to one of its minor league affiliates.
The Tigers have two Gulf Coast League Rookie teams in Florida and a short season Class A team, the Connecticut Tigers.
Comments