Top News
Rural Caucus of the Democratic Party of Virginia, Democratic Promise form strategic partnership
The Rural Caucus of the Democratic Party of Virginia is partnering with Democratic Promise. This strategic partnership is an effort on behalf of Virginia Democrats to forge new relationships and help people in rural Virginia.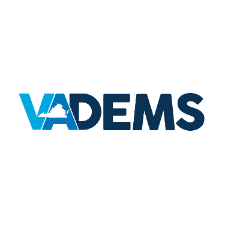 "The Democratic Promise is as a tool for our Democratic Committees to help make a positive impact on the lives of rural Virginians. I'm excited to be partnering with a program that will actively listen and problem solve the issues that face our communities," said Vee Frye, Chair of the Rural Caucus of the Democratic Party of Virginia.
"We believe that by actually helping people, we can begin to rebuild trust in the Democratic party. I'm thrilled to be working working with Vee Frye and the Rural Caucus as we show all of Virginia that Democrats care," said Delegate Sam Rasoul (D-Roanoke City).
Democratic Promise is a new initiative that proactively reaches out to people, listens to their problems, and finds solutions using government services and other resources. It was launched a week ago as a free tool for Democratic committees and other organizations to utilize in order to help people in their communities.
To find out more about Democratic Promise, visit www.DemPromise.com.