Night of the Superstars show benefits great work being done at UVA Children's Hospital
Awesome Wrestling Entertainment is putting on its eighth Night of the Superstars event to raise money for the UVA Children's Hospital on Saturday, May 6.
The most recent before this year's event was in 2008, six years before the hospital moved in 2014 to the Battle Building at 1204 W. Main St. in Charlottesville, a state-of-the-art 200,000-square-foot, seven-floor facility that houses dozens of pediatric specialties.
It takes a lot to build a $141.5 million hospital. AWE's Night of the Superstars shows raised more than $70,000 toward the bottom line.
"The importance of this is that, we have this big, beautiful building here, and we treat kids from all over Virginia and beyond, for some really serious illnesses and injuries, and that doesn't happen without donor support," said Ryan Lightner, the associate director of development and coordinator of the Children's Medical Network Program at UVA Children's Hospital.
For AWE founder Marvin Ward, the connection to the Children's Hospital is a personal one. His two daughters, Brittany, now 22, and Hannah, now 18, were both born at the UVA Children's Hospital. His wife, Stacie, had difficult pregnancies with both, and the Ward family credits the staff at the hospital with their lives.
"This building wasn't here when we were here back 22 years ago now," Ward said. "To see the changes, to see where this money goes, to see this impressive building, number one, it's heart-warming. It also brings so many memories of the time we spent here, and to see how far the UVA Children's Hospital has come. It's amazing. I'm happy to be back doing this with you guys. This is going to be so much fun."
The May 6 show will feature WWE Hall of Famers Ron Simmons and Barry Windham, the legendary Magnum TA, plus former WWE, TNA and ECW stars Mr. Anderson, Kid Kash, Hornswoggle, C.W. Anderson, Jamin Olivencia and Sonjay Dutt.
Tickets are $25 for ringside and $10 for general admission and are available online at OfficialAWE.com/Buy-Tickets, with 100 percent of proceeds from ticket sales going to benefit the UVA Children's Hospital.
AWE is working to secure corporate sponsors to help pay for the costs of putting on the show. Sponsorship information is online at OfficialAWE.com/Sponsors.
"Every year in Waynesboro, we made this event the biggest thing we could make it, and we did it for you guys. And we're going to continue, not only for UVA Children's Hospital, but for the fans," Ward said. "I guarantee you, May 6th, you're not going to want to miss it, because Night of the Superstars is going to be back, and it's going to be bigger than it ever has, and it's because of this place right here."
Lightner said the UVA Children's Hospital relies on philanthropic partners like Awesome Wrestling Entertainment to provide its services.
"These are the kids that you see grocery shopping with your parents or when you're on your morning commute and you see them being picked up on the school bus. These are the kids that we're helping here at UVA, and that's what your philanthropic dollars go towards, is helping those kids in your community," Lightner said.
About UVA Children's Hospital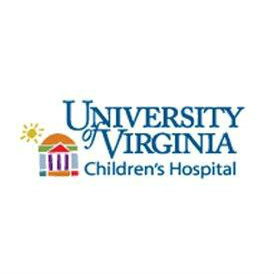 The UVA Children's Hospital provides primary and specialty care in more than 30 specialties to children throughout Virginia. The hospital-within-a-hospital at UVA Medical Center has 111 beds, a dedicated pediatric emergency department, neonatal and pediatric intensive care units and a consolidated outpatient children's care facility.
The hospital also houses ongoing children's medical research efforts.