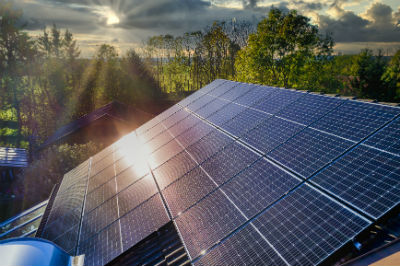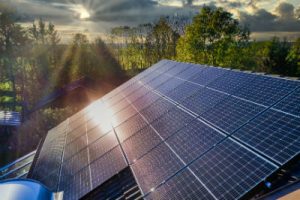 Virginia Advanced Energy Economy, a business association, is disappointed in new regulatory guidance issued by the Virginia Department of Environmental Quality (VDEQ) on Wednesday.
The guidelines, according to a press release, fail to alleviate unnecessary burdens on Virginia's solar industry, and changed technical parameters for solar farm construction and maintenance. The DEQ's justification for this was that solar farms appear similar to roads and parking lots on satellite imagery so they should be regulated like roads and parking lots.
"Solar panels are not pavement, and solar farms are not parking lots," Kim Jemaine, Policy Director at Advanced Energy Economy (AEE), said in a press release. "Research conducted by both academic institutions and the National Renewable Energy Laboratory confirms that solar installations do not cause the kind of damaging runoff that paved surfaces do. These new regulations, which are not based on science, will hamstring a growing industry in Virginia for no valid reason."
After an investigation of DEQ memos about stormwater management on solar farms, Virginia AEE and industry partners released a report including a review of scientific research on solar land-use impacts. The research found that the new DEQ regulations are inappropriate and unnecessarily burdensome for businesses and landowners, the press release stated. Estimates in the report are that the new requirements will mean solar developers must acquire 20 percent more land than necessary to meet previous development standards.
The new guidance come after Gov. Glenn Youngkin's Executive Order No. 19 establishing an Office of Regulatory Management and pledging 25 percent of Virginia's regulatory burden will be reduced.
"The Governor has stated a desire to spur business investment in Virginia by reducing unnecessary regulatory burdens like these," Jemaine said. "The solar industry has invested millions of dollars in Virginia and will continue to do so as long as Gov. Youngkin's Administration doesn't create additional barriers for Virginians to diversify their energy resources. Solar is currently one of the cheapest forms of energy generation in the United States, but the administration's new regulations would make it more expensive for developers to expand their investment in the Commonwealth. We hope the Governor will slow the introduction of burdensome new regulations that create market uncertainty and disincentivize future investment in Virginia. We welcome the opportunity to work alongside this administration to ensure that Virginia can continue to invest in cleaner, cost saving technologies that will benefit the Commonwealth's economy and its workers."