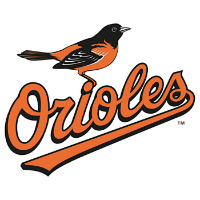 New York battered Orioles starter Ubaldo Jimenez in an easy 9-3 win Thursday afternoon at Yankee Stadium.
Jimenez (7-6, 3.81 ERA) was touched up for seven runs on eight hits in two and a third innings, striking out two and walking three in the short stint.
The Yankees put up four runs in the first, the big blow of that inning being a two-out three-run double by Chase Headley.
Jacoby Ellsbury hit his third homer of the season in the bottom of the second, and Stephen Drew chased Jimenez in the third with an RBI double as part of a two-run inning that made it 7-1 New York.
Chris Davis homered in the second for Baltimore, his 21st of the season, and the O's got a pair of solo homers in the eighth from J.J. Hardy (6) and Manny Machado (21).
The loss drops the Orioles (46-48) seven games behind the Yankees (53-41) in the American League East.