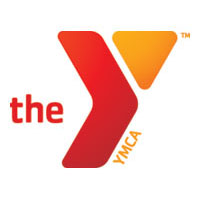 The Waynesboro YMCA is partnering with the Waynesboro Public School system in a corporate-wellness initiative that gives school-system employees the opportunity to join the Y and work on their personal fitness.
The three-month program is aimed at improving the health of employees in the school system with benefits to the schools that includes a reduction in the number of scik days and health costs across the board.
Exercise has been proven to reduce the chances of a person getting sick by strengthening the immune system, reduces the risk of heart attack and stroke, reduces the chance of getting diabetes and can also manage existing diabetes, reduces stress and strengthens the body's ability to handle stress, contributes to a more positive attitude in a person.
"The YMCA is pleased to be chosen by Waynesboro Public Schools in this partnership," said Eric Wilson, the fitness director at the Waynesboro Y.
To date the Y has registered 59 employees of Waynesboro Public Schools in the program. Participants will be provided with two times a week where a fitness staff member will be directly available to assist them in reaching their fitness goals. Weight, body-fat percentage and body mass index will be taken at the beginning and end of the process, and if the majority of employees show improvement over the program duration, the opportunity to expand to more employees will be opened in the future, Wilson said.
The YMCA is currently positioning itself and its fitness programming to take the lead and accommodate the opportunity to present other area businesses with a corporate wellness program. Along with Waynesboro Public Schools, the YMCA also has an agreement for a similar program with PGI plant in Waynesboro and is also in talks with other entities at this time.
Edited by Chris Graham. More information on the Y at WaynesboroYMCA.com.