Charlottesville's Michael Wielansky and Purcellville's Thomas Sutera took home the major awards as the VBL announced its 2017 All-League teams.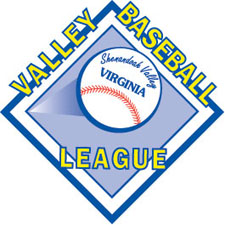 The vote of team and media representatives across the Valley resulted in a Division III infielder earning Player of the Year honors after leading the league in batting average, and a reliever taking home Pitcher of the Year recognition.
Wielansky (College of Wooster) hit .432- one of the highest batting averages of the league's collegiate era, and did so on 155 at-bats- tied for third-most in the league.
The second baseman led the VBL in hits (69), doubles (18) and runs scored (38), while adding four triples, four home runs, 34 RBIs and 11 stolen bases.
Sutera (Siena College) was 6-0 with three saves and a 1.57 ERA in 15 relief appearances. He also had the win decision in the VBL's victory over the SCBL in North Carolina and in a postseason game vs. Winchester, giving him an overall summer record of 8-0.
Sutera struck out 39 batters in 34.1 innings, scattering 26 hits and walking 10. He raised that performance to another level in the postseason, striking out 11 of the 12 batters he faced in four perfect innings.
The first team included New Market catcher Jake Washer, Purcellville first baseman Trevin Esquerra, New Market shortstop Nick Barber, Covington third baseman Bruce Strickland, and an outfield of Dominic Canzone (Front Royal), Jacob Rhinesmith (New Market) and Max Wood (Staunton).
The Valley was full of strong utility and designated hitter candidates this summer, with the top spots going to Charlottesville's Rick Spiers (.333 batting average and 4-0 record on the mound) and Strasburg's Brandon Quaranta (11 homers, 49 RBIs).
The first team pitching staff included Strasburg's Benjamin Dum and Zach Peek, Charlottesville's Sean McCracken, and Woodstock's Nick Fuchs. Sutera was joined by Front Royal's Joshua Andrews in the top reliever spots.
There were three repeat All-League selections this year. Quaranta, Dum and Woodstock's Danton Hyman (a second team outfielder) were all first team honorees in 2016.
2017 ALL-VALLEY LEAGUE TEAM
Most Valuable Player: Michael Wielansky, Charlottesville
Pitcher of the Year: Thomas Sutera, Purcellville
1ST TEAM
C: Jake Washer, New Market, East Carolina University (.346, 5 HR, 35 RBI)
1B: Trevin Esquerra, Purcellville, Loyola Marymount University (.362, 8 HR, 33 RBI)
2B: Michael Wielansky, Charlottesville, College of Wooster (.432, 4 HR, 34 RBI)
SS: Nick Barber, New Market, East Carolina University (.322, 2 HR, 21 RBI)
3B: Bruce Strickland, Covington, Felician College (.328, 4 HR, 27 RBI)
OF: Dominic Canzone, Front Royal, Ohio State University (.404, 3 HR, 23 RBI)
OF: Jacob Rhinesmith, New Market, Western Kentucky University (.369, 3 HR, 33 RBI)
OF: Max Wood, Staunton, University of Central Florida (.390, 5 HR, 21 RBI)
DH: Brandon Quaranta, Strasburg, Philadelphia University (.331, 11 HR, 49 RBI)
UTIL: Rick Spiers, Charlottesville, Randolph-Macon College (.333, 3 HR, 19 RBI; 4-0, 0.78 ERA, 27 K)
SP: Benjamin Dum, Strasburg, Virginia Commonwealth University (5-2, 2.77 ERA, 39 K)
SP: Nick Fuchs, Woodstock, Gannon University (3-3, 2.72 ERA, 53 K)
SP: Sean McCracken, Charlottesville, Johns Hopkins University (2-0, 1.65 ERA, 27 K)
SP: Zach Peek, Strasburg, Winthrop University (4-1, 1.80 ERA, 40 K)
RP: Joshua Andrews, Front Royal, Grand Canyon University (2-1, 0.68 ERA, 46 K, 2 SV)
RP: Thomas Sutera, Purcellville, Siena College (6-0, 1.57 ERA, 39 K, 3 SV)
2ND TEAM
C: Tony Beam, Harrisonburg, Texas-San Antonio (.375, 0 HR, 16 RBI)
1B: Luc Lipcius, Front Royal, University of Tennessee (.336, 4 HR, 21 RBI)
2B: Chase Sudduth, New Market, North Georgia College (.324, 2 HR, 25 RBI)
SS: Cash Gladfelter, Woodstock, Shippensburg University (.323, 1 HR, 15 RBI)
3B: Seth Woodard, Winchester, Old Dominion University (.333, 1 HR, 18 RBI)
OF: McClain Bradley, Waynesboro, Wofford College (.359, 2 HR, 18 RBI)
OF: Danton Hyman, Woodstock, Newberry College (.379, 1 HR, 27 RBI)
OF: Cody Wilson, Winchester, Florida Atlantic University (.336, 0 HR, 23 RBI)
DH: Vinnie Pasquantino, Charlottesville, Old Dominion University (.336, 4 HR, 30 RBI)
UTIL: Alec Aleywine, New Market, Gulf Coast Community College (.314, 3 HR, 33 RBI; 4-0, 3.82 ERA, 27 K)
SP: Daniel Collins, Winchester, Montreat College (1-3, 3.73 ERA, 47 K)
SP: Andy Crum, Purcellville, Shippensburg University (3-2, 2.00 ERA, 32 K)
SP: Payton Kinney, Waynesboro, Nebraska-Omaha (4-0, 3.40 ERA, 32 K)
SP: Marc Moclair, Front Royal, University of Tampa (2-2, 2.92 ERA, 46 K)
SP: Mason Studstill, Harrisonburg, Eastern Florida State College (4-0, 2.50 ERA, 31 K)
RP: Joe Burris, Charlottesville, Christopher Newport University (2-0, 0.00 ERA, 14 K, 4 SV)
RP: Drew Loepprich, Charlottesville, Wake Forest University (4-0, 0.72 ERA, 25 K, 0 SV)
RP: Nate Pawelczyk, Winthrop University, New Market (3-0, 0.55 ERA, 23 K, 3 SV)