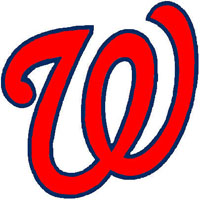 Bryce Harper broke out of a recent slump with a two-run homer, and Stephen Strasburg cruised with solid run support to a 13-2 Washington win over Kansas City on Wednesday.
Strasburg (5-0, 2.36 ERA) allowed two runs on five hits in six easy innings, striking out seven and walking one.
The Nats (19-8) scored six runs in the first off Kansas City starter Kris Medlen (1-3, 6.85 ERA). Medlen ended up going two-plus, giving up nine runs, six earned, on six hits.
Harper hit a two-run homer, his 10th of the season, and Daniel Murphy also homered for Washington on a 4-for-5 day at the plate that raised his batting average to .398.
Wilson Ramos had three hits and raised his average to .364 on the season.