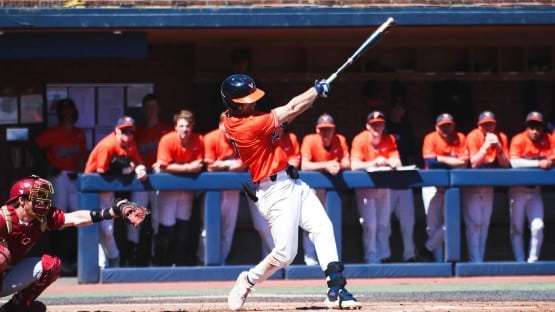 An eight-run third, highlighted by Jake Gelof's eighth homer of the season, broke open the game early, allowing eighth-ranked Virginia to coast to a 15-4 win over Florida State on Sunday.
The Cavaliers (22-2, 6-2 ACC) completed a weekend sweep of the Seminoles (12-12, 3-6 ACC).
The 22-2 start matches UVA's best mark in program history.
Gelof's blast in the third, part of a 4-for-5 day, hit the top of the clubhouse beyond the fence in left-center.
The junior third baseman also had an RBI single in the third.
Jack O'Connor (2-1, 2.59 ERA) picked up the win, giving up two runs, one earned, on six hits in five innings of work, striking out three.
Ethan Anderson also homered for Virginia, a solo shot in the seventh, his third home run of the season.