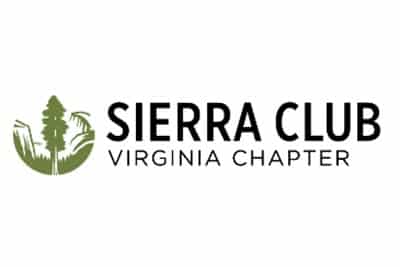 The Sierra Club Virginia chapter released their annual legislative scorecard, and not surprisingly, Republican legislators received a failing grade when it comes to energy policies, climate solutions, voting rights and environmental justice.
Sen. Creigh Deeds (D-25) received an "A" rating from the club on the 2022 Virginia Climate, Energy and Justice Scorecard. The Sierra Club Virginia chapter sets a high scoring standard for lawmakers to receive a top grade. Fifty-eight out of 140 legislators scored an "A" on this year's scorecard.
Sen. Emmett Hanger (R-24), Del. John Avoli (R-20), Del. Tony Wilt (R-26), Del. Chris Runion (R-25) and Del. Ronnie Campbell (R-24) all receiving an "F" rating.
The annual scorecard is produced for constituents concerned about preserving Virginia's environment and promoting environmental justice to hold their elected officials accountable.
"This scorecard empowers constituents to know if their representatives are taking the climate crisis seriously or are failing to meet the moment," said Connor Kish, legislative and political director for the Sierra Club Virginia chapter. "With the Supreme Court decision to gut the EPA's power to hold polluters accountable at the federal level, and continued Congressional in-action, state-level action is of paramount importance"
Unlike legislative sessions in recent years, Virginia did not pass any landmark environmental legislation in 2022.
"The scorecard shows that major attacks to key progress were defeated, but there is still room for improvement from our legislators. Our leaders can't truly address the climate crisis without prioritizing impacted communities and people who have been over-burdened by polluters for too long. The most impacted communities are still waiting for action," said Gustavo Angeles, environmental justice program manager for the Sierra Club Virginia chapter.
View the complete 2022 Virginia Climate, Energy and Justice Scorecard at https://vasierra.club/legscores2022.