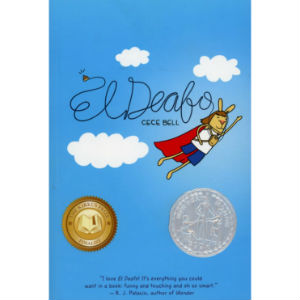 The Virginia Center for the Book has been invited to participate in the 15th annual National Book Festival, held September 5 in Washington D.C. at the Walter Washington Convention Center.
President Barack Obama and Michelle Obama are honorary chairs for the Festival.
The Center will host a table in the Festival's Pavilion of the States, sponsored by the Institute of Museum and Library Services. Additional funding for Virginia is provided by National Endowment for the Humanities and Chief Officers of State Library Agencies.
Exhibits in the Pavilion salute the literary traditions of the 50 states, the District of Columbia, and the U.S. territories. A brochure, "Discover Great Places Through Reading," will be distributed with a list of 52 great reads and a map for kids. Virginia's featured book on the brochure is El Deafo by Virginia writer Cece Bell, who received a 2015 Newbery Honor and the 2015 Will Eisner Comic Industry Award for her book, a graphic memoir.
The Virginia Center for the Book is a program of the Virginia Foundation for the Humanities.