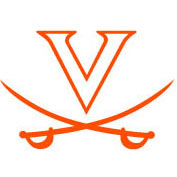 The Virginia women's basketball team advanced to the quarterfinals of the Women's National Invitation Tournament with a 74-58 victory over Appalachian State Thursday (March 22) at John Paul Jones Arena.
With the victory, Virginia improved to 25-10 overall and 17-3 at home this season. The Cavaliers reached the 25-win mark for the first time since the 1999-2000 season when that team finished with a 25-9 record.
Appalachian State ended its season with a 27-7 record.
UVa will face the winner of James Madison vs. South Florida at a date, time and venue to be determined. The JMU vs. USF game is scheduled for Friday night in Harrisonburg, Va.
Ataira Franklin (Bowie, Md.) registered her sixth game of at least 20 points this season, netting 22 as UVa's high scorer.
Ariana Moorer (Woodbridge, Va.) and Telia McCall (Marietta, Ga.) were also in double figures for scoring, as Moorer scored 16 points and added a career-high 11 assists and McCall tied a career-high with 14 points.
In the first half, Virginia led by as many as 10 points before Appalachian State took the lead on a deep 3-pointer by Katie Mallow at the top of the key that made the score 18-17 in favor of the Mountaineers with 9:11 to play.
On the other end, Moorer sank two free throws to give UVa the lead back and ignite a 7-0 Cavalier run over the next minute.
Virginia led 35-27 at halftime.
Virginia opened the second half on a 12-4 run and gained a 16-point lead, 47-31, on a jumper byAtaira Franklin with 15:36 remaining.
The Mountaineers did not threaten down the stretch and Virginia won by a score of 74-58.
UVa out-rebounded Appalachian State, 25-24, and improved to 17-0 this season when out-rebounding an opponent.
Appalachian State was led by Mallow's 17 points on five 3-pointers and a field goal. Maryah Sydnor added 14 points and Anna Freman scored 11.