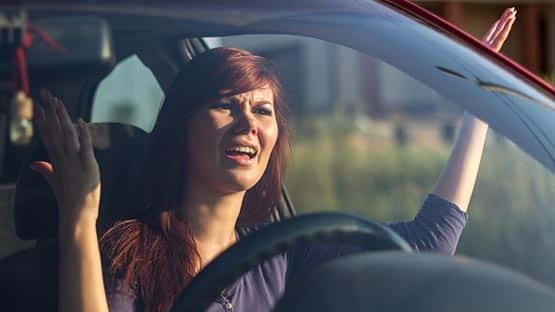 Today marks seven days since United Auto Workers went on strike.
The 90-year-old union's strike focuses on the wide gap in annual wage increases between factory floor workers and CEOs and other executives at Ford Motor Co., General Motors and Stellantis.
While GM and Stellantis announced the layoffs of more than 2,000 auto workers this week, and more are anticipated, the impact of UAW's strike is casting an ominous shadow on the American economy and the Biden administration.
"If this strike drags on for months, that's when we start worrying about much broader impacts," said Jadrian Wooten, an economist at Virginia Tech. He said the longer the strike goes on, the more significant and wider its impact, from car prices to even housing prices.
The longer the strike, the bigger the economic impact and not just in the auto industry, but for many Americans.
"Prolonged strikes could indeed lead to higher prices for cars, layoffs in adjacent business sectors, and reduced spending in regions with striking workers. In the long run, these impacts could extend beyond the local areas, most notably in higher car prices. It could seep into housing markets, financial markets, and beyond. That's when customers are more likely to start seeing high car prices, which will impact their other purchasing decisions," Wooten, collegiate associate professor with the Virginia Tech Department of Economics, part of the Virginia Tech College of Science, said.
The most vulnerable if the strike lasts a long time are anyone in the auto industry.
"We're talking about the suppliers of auto parts — the companies that produce the headlights, brakes, and other components that go into these cars. With production halted, they'd find themselves with fewer customers and, inevitably, may have to reduce orders and consider layoffs," Wooten said.
Car dealerships, trucking companies and owner-operator truck drivers who deliver cars or auto parts and supplies could eventually feel the impact, as well as "restaurants, diners and shops near striking auto plants would experience decreased foot traffic, impacting their revenue."
"The supply chain in today's auto industry involves a lot of interconnectedness. Even if international automakers aren't directly involved in the UAW strike, they rely on a network of suppliers. Many of these suppliers provide components to multiple manufacturers, creating a ripple effect," Wooten said.
Prices of new and used cars would certainly increase the longer the strike lasts.
"If this strike stretches on for months, that's when it's more likely to trigger higher price tags on both new and used cars. Reduced supply from production delays and lower inventory would be met with increased consumer demand if folks rush to buy before prices surge further. The result? New cars could become pricier, and even the used car market could see higher prices as consumers seek alternatives to costlier new vehicles," Wooten, author of "Parks and Recreation and Economics," said.
The Transportation Trades Department (TTD) of the AFL-CIO support UAW's strike.
"We stand strong with striking autoworkers and the 150,000 UAW members who are fighting for a fair contract. It's time to restore the auto industry's bygone legacy as a pathway to the middle-class and a boon to American manufacturing. In the week since the historic Stand Up Strike launched at GM, Ford and Stellantis, the Big Three car companies have blamed workers, engaged in fear tactics, and refused to offer a reasonable contract," President Greg Regan and Secretary-Treasurer Shari Semelsberger said in a statement.
TTD, America's largest transportation labor federation, represents 37 unions and millions of workers in manufacturing, construction, aviation, rail, transit and maritime. The UAW is one of the 37 unions affiliated with TTD. According to TTD, the Big Three increased profits by 65 percent in the last four years and CEO pay increased by 40 percent while the pay of autoworkers increased only 6 percent and has not kept up with inflation.
"In short: workers are doing more for less. Autoworkers are simply rejecting a race to the bottom after facilitating a massive increase in productivity while the Big Three rake in billions in profits."
The strike is another David and Goliath story, which was seen last year with the national contract fight in the freight rail industry and this year in Hollywood's ongoing writers and actors' strikes.
"In every industry across America, workers are rising up and demanding their fair share."
The UAW strike makes it clear that the era of corporate greed in America is over.
"Workers and unions are united in the fight against corporate greed. And we will win."