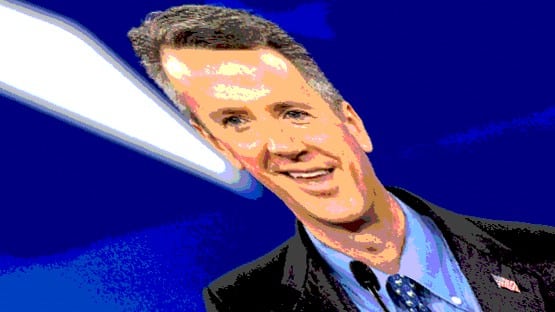 Here is Secretary of the Navy Carlos Del Toro talking about Republican Sen. Tommy Tuberville's hold on military promotions:
"For someone who was born in a communist country, I would have never imagined that actually one of our own senators would actually be aiding and abetting communists and other autocratic regimes around the world," Navy Secretary Carlos Del Toro — a Cuban-born Navy veteran — said Tuesday during an interview on CNN alongside Air Force Secretary Frank Kendall and Army Secretary Christine Wormuth.
"This is having a real negative impact and will continue to have a real negative impact on our combat readiness," Del Toro added.
Tuberville's eight-month hold has forced more than 300 officers to extend their current tours or be sent on temporary assignments to wait out the blockade, according to the Pentagon. It's also stifled any movement up the ranks for junior officers, freezing the status of even more military members and leaving military families in limbo.
Despite criticism from members of his own party, Tuberville has pledged not to back down until the Pentagon overturns its new policy of reimbursing service members who travel to another state to obtain abortions and other reproductive care.
None of that criticism is coming from Sixth District Virginia Congressman Ben Cline, who in March – obviously inspired by Tuberville – demanded that no funds be used for military officers "until the Biden Administration reverses its agenda of making the Pentagon and the Department of Defense an abortion facilitator."
I'm willing to take Secretary Del Toro's word for it: Tuberville – who never served in the military – is willing to aid and abet communists to serve his pro-forced birth agenda. And given the identical position of Cline (who also never served), we can draw our own conclusions about him.
Gene Zitver is the author of ClineWatch.