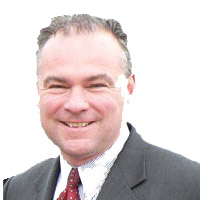 U.S. Senator Tim Kaine, a member of the Senate Armed Services and Foreign Relations Committees, released the following statement on the commencement of Russian airstrikes on targets in Syria today.
"Today, Russian military forces began conducting airstrikes on targets in Syria. Despite Russia's stated purpose of defending Syria against ISIL militants, it's alarming that the first set of strikes appear to have targeted the Syrian opposition fighting against the brutal dictatorship of Syrian President Bashar al-Assad, a close ally of Russian President Vladimir Putin.
"While President Putin's actual intent under a rubberstamp of support from Russia's Federation Council is questionable, the fact that he sought and received authorization from his legislature to use military force in Syria – a process that has yet to occur in the U.S. Congress with respect to our mission against ISIL – is also extremely disconcerting.  Putin is claiming that the United States has violated international law for the actions we are undertaking in Syria. The fact that we have given a leader as morally compromised as Putin any opening at all to criticize the United States should galvanize my Congressional colleagues to take immediate action on an Authorization for the Use of Military Force against ISIL.
"More than a year into this fight, the fact that Congress has not yet debated and voted on U.S. military action against ISIL, including the defense of U.S.-trained Syrian forces in the region, is appalling.  It's well past time for Congress to properly authorize this mission by passing a new AUMF."