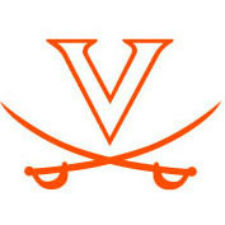 Three members of the UVA women's soccer team were among the 35 players named to the 2014 Missouri Athletic Club hermann trophy Women's Watch List, released Wednesday by the National Soccer Coaches Association of America (NSCAA). Senior midfielders Morgan Brian (St. Simons Island, Ga.) and Danielle Colaprico (Freehold, N.J.) and junior forward Makenzy Doniak (Chino Hills, Calif.) were named to the list.  

Brian is the reigning MAC hermann trophy winner and is looking to become the first woman to receive the award in consecutive years since Christine Sinclair of Portland in 2004 and 2005. Last year, she tied for the ACC lead with 46 points on 16 goals and a league-high 14 assists. A consensus 2013 first-team All-American, Brian has also earned 11 caps for the United States Women's National Team, scoring two international goals. 

Doniak was a first-team All-American in 2013 and a semifinalist for the MAC hermann trophy. She tied Brian for the ACC scoring lead, recording a school-record 20 goals to go with six assists. She is currently representing the United States at the FIFA U-20 Women's World Cup in Canada. 

Colaprico was a third-team All-American last season after a five-goal, 13-assist campaign. A second-team All-ACC selection, her assist total ranked second in the league, behind Brian. Colaprico is currently a member of the United States U-23 National Team.

The NSCAA will announce 15 semifinalists, selected by voting from coaches, in November. The three finalists for the award, announced in December, will travel to St. Louis in January for the award presentation at the Missouri Athletic Club. 

The Cavaliers, who open the season ranked No. 3 in the NSCAA rankings, begin the 2014 regular season on Aug. 22 when they host Marshall at Klöckner Stadium at 7 p.m.